London Book Fair 2014
Added about 8 years ago by Sacristy Press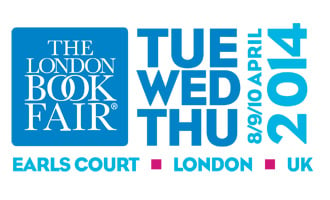 We are positively giddy with excitement to be exhibiting for the first time at the London Book Fair, 8th to 10th April at Earls Court, London.
You can find us on stand J200, which we share with the Independent Publishers Guild (IPG) and a variety of other wonderful independent publishers and suppliers. If we're not on the stand when you call, drop in on the IPG reception (stand J205) to leave a message for us.
Find our info-panel on J200 to enter our BOOK GIVEAWAY competition!
Our two directors, Richard and Thomas, will be meeting suppliers, customers and authors. If you would like to arrange a meeting please email richard.hilton@sacristy.co.uk (production, supply chain) or thomas.ball@sacristy.co.uk (marketing, authors, editorial) explaining who you are and the purpose of the meeting.
Alternatively, you can arrange a meeting with us via the Exhibitors' Portal on the LBF website.
---
Please note: Sacristy Press does not necessarily share or endorse the views of the guest contributors to this blog.