Designs of a Gentleman
:
The Darker Years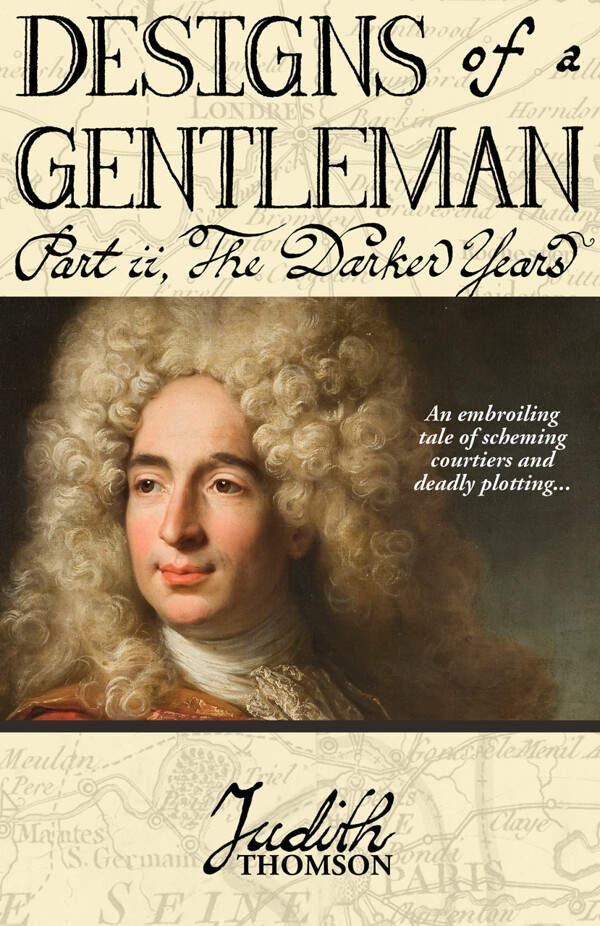 You may also like…
Paperback £9.99 £6.99
ISBN: ISBN: 978-1-908381-07-1

A thrilling story of Nazi sympathy and appeasement at the highest levels of British government, following an idealistic young journalist from his first steps along Fleet Street to the dark and dangerous heart of 1930s Nazi Germany as he uncovers the secrets kept from us by the British Government.

Paperback £9.99 £6.99
ISBN: ISBN: 978-1-908381-85-9

An embroiling tale of scheming courtiers and deadly plotting in the court of King Charles II. In the first instalment of this two-part novel, Philip Devalle yearns for power and excitement in the royal court, but learns that love and loyalty can come at a lethally high price.

Paperback £9.99 £6.99
ISBN: ISBN: 978-1-908381-09-5

A dual narrative set at the dawn of the twenty-first century and in the compelling political landscape of the Jacobite Uprising, this tale shows that while the world may change, love stays just the same.
Buy this book!
Price: Was £9.99 Now £6.99
E-Book Availability
Using a Windows or Android device? Download the Kindle or Kobo app to enjoy our e-books!
Book Details
Format: Paperback (254 pages)
Publisher: Sacristy Press
Date of Publication: 1st October 2014
ISBN: 978-1-908381-88-0
Synopsis
His life as a dashing young courtier long since jettisoned by scandal and intrigue, Philip Devalle finds himself caught in a dangerous alliance with the scheming Earl of Shaftesbury. Lying broken and defeated in the infamous confines of the Bastille, Philip vows to make his enemies pay.
But the Bastille changes a man.
In his desire to hurt those who have hurt him he is in danger of losing sight of the person he once was. Can he ever be that person again? Older, wiser and disillusioned with everything for which he once yearned, Philip finds himself forced to confront the realities of conflict, death and defeat. But he must also withstand the most challenging confrontation of all-coming face to face with the man he has become, and the undeniable longings of the human heart.
The second instalment of a two-part novel.
~ You might also like Part I: The Early Years ~