Alana
Harris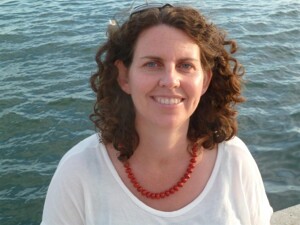 Alana Harris is a product of the Australian post-conciliar Church, but was immersed from an early age in the devotional life of ultramontane Irish Catholicism by her grandmother and mother. After her first degrees in Law and Italian Renaissance history at the University of Melbourne, she meandered through diverse careers as a reference librarian, corporate lawyer and civil servant. Formative conversations with a holy and quietly progressive Jesuit, followed by a Master of Divinity in an ecumenical seminary for Uniting Church Ministers, female Anglican clergy and Jesuit priests, brought her back to a reconfigured Catholicism. She undertook her doctorate on the reception of the Second Vatican Council and its impact on the devotional lives of English Catholics at Wadham College, Oxford and now teaches Modern British History at King's College London. Her most recent books, Faith in the Family: A Lived Religious History of English Catholicism, 1945–1982 (2013) and The Schism of '68—Catholicism, Contraception and Humanae Vitae in Europe, 1945–75 (2018), traverse territory covered in this exhibition.
Paperback £12.99
ISBN: 978-1-78959-138-5

Cartoons by John Ryan, better known as the creator of Captain Pugwash, provide a personal portrait of the extraordinary ups and downs of religion in the Sixties—encompassing the machinations of popes and cardinals, the testimony of expert witnesses, runaway priests, radical reformists and lay protest movements.