Anthony
Phillips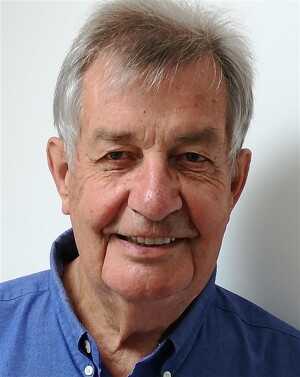 Anthony Phillips is widely published. He was born in Cornwall in 1936. After leaving school he trained as a solicitor and, after practicing briefly in London, offered himself for ordination in the Church of England. He read theology at King's College, London and then undertook a PhD studying the Ten Commandments at Gonville and Caius College, Cambridge. His thesis was published as "Ancient Israel's Criminal Law".
In 1966, following a short period at the College of the Resurrection, Mirfield, Phillips was ordained to a curacy in Cambridge. Three years later, he was elected Dean and Chaplain of Trinity Hall, Cambridge where he taught Old Testament Studies. During this time he undertook television work for ATV and made and presented documentaries for BBC Radio 3. He was also appointed Canon Theologian of Truro Cathedral.
In 1975 he moved to be Chaplain of St John's College, Oxford where he continued to teach Old Testament studies. In 1986 he was appointed Headmaster of The King's School, Canterbury which he made fully co-educational. He became an Honorary Canon of the Cathedral.
After ten years as Headmaster, Phillips retired to his native Cornwall where he played a full part in the life of the church, educational and arts institutions, lectured on cruise ships, and travelled widely in Europe, the Middle East and the USA. In Who's Who, he describes his recreations as gardening and beachcombing. He is a Liveryman of the Broderers Company. Recently he returned to live in Oxford, and is married with two sons and a daughter.
Paperback £12.99


A clear and profound introduction to the spiritual world of the Old Testament, enabling us to see how the whole Bible reveals the character of our humanity as well as that of God's divinity.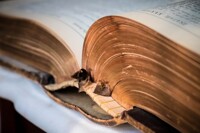 GUEST BLOG: #BookOfTheMonth author Anthony Phillips delves into the riches of the Old Testament. If I have learnt anything in my eighty-plus years, it is that God is a God of surprise. I left school at seventeen to train as a solicitor in my native Cornwall. Seven years later to my and my frien…
Added about 4 years ago. Read More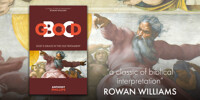 GUEST BLOG: Anthony Phillips reveals the story behind his love for the Hebrew Scriptures and what prompted him to write this second edition of God B.C. From the moment I started studying theology at university, I was hooked on the Hebrew Scriptures, which Christians call the Old Testament. They …
Added about 5 years ago. Read More