David
Lowther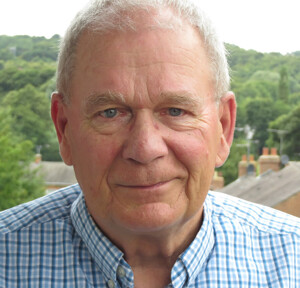 David Lowther was born in South West London and raised in South Wales. Having trained as a teacher, he worked in secondary schools and in tertiary education in the North of England until his retirement. In his early years as a teacher he taught P.E. but later specialised in GCSE and A-Level History. After his retirement he taught part-time at the University of Portsmouth and now lives in Durham with his wife.
David is the author of two novels set in wartime Britain, The Blue Pencil (Sacristy Press, 2012) and Two Families at War (Sacristy Press, 2015). He also wrote Liberating Belsen: Remembering the Soldiers of the Durham Light Infantry (Sacristy Press, 2015), an historical account of an event that shocked the nation in 1945.
Paperback £9.99 £6.99
ISBN: 978-1-908381-07-1

A thrilling story of Nazi sympathy and appeasement at the highest levels of British government, following an idealistic young journalist from his first steps along Fleet Street to the dark and dangerous heart of 1930s Nazi Germany as he uncovers the secrets kept from us by the British Government.

Paperback £8.99 £7.99
ISBN: 978-1-908381-91-0

Nothing could have prepared a small group of soldiers from the Durham Light Infantry for what they discovered in April 1945, less than a month before the end of WWII in Europe. We are told the story of the infantrymen who uncovered the monstrous crimes of the Belsen concentration camp, and the traumatic effect it had on their lives.

Paperback £9.99 £6.99
ISBN: 978-1-908381-16-3

A gripping WWII thriller set in London during the blitz. As the bombs begin to fall on London, the paths of two families cross with tragic consequences as their lives race towards a dangerous and thrilling climax. Two Families at War tells of the battle between good and evil, set against the terror of the second Great Fire of London, December 1940.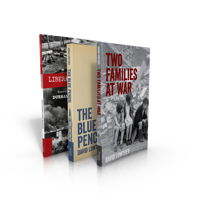 GUEST BLOG: David Lowther, author of two gripping novels set in wartime Britain, The Blue Pencil and Two Families at War, reveals the challenges (and rewards!) of writing modern historical fiction. When you are reading my novels, I want you to be thinking to yourself "yes that could easily…
Added about 8 months ago. Read More