David
Newman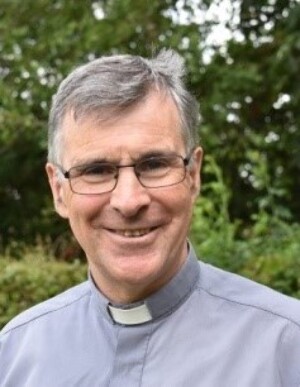 David Newman studied English at Oxford and trained for ministry at St John's College, Nottingham. After curacies in Orpington and Wolverhampton, he was vicar of two suburban parishes outside Derby and later of a large town-centre church in Loughborough. Working with others was a key part of the ministry there. David headed up a well-resourced staff team, ordained and lay, pioneered a new mission-shaped ecumenism involving traditional denominations and new churches, and as area dean shaped collaborative structures across the deanery. The strapline of the church, "Offering God's welcome, Being changed by His love", reflected the inclusive missionary discipleship that is central to David's ministry. Subsequently, David was Archdeacon of Loughborough for seven years. In the years before his retirement, David was warden of Launde Abbey, the retreat house for the dioceses of Leicester and Peterborough, where he led retreats and conferences, offered spiritual direction and sought to be a prophetic voice in an often anxious church.
David and his wife Helen, also a priest, live in Rutland. He enjoys sport, particularly golf and cricket, as well as walking in the Lake District and going to the theatre and the cinema.
Paperback £12.99 £10.99
ISBN: 978-1-78959-020-3

David Newman reflects on what it means for Christians to grow to be mature members of the body of Christ, with faith in a God who acts and themselves actively engaged in the church and the world.