Gillian
R.
Warson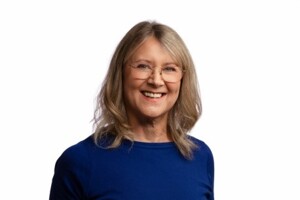 ​Gillian Warson trained as a professional viola player and then worked as a church musician and teacher in Germany. Since completing her Ph.D. on the development of hymn books in hymn singing cultures, she has worked as a freelance academic and writer. Her interest in hymn singing from a local perspective led her to write four short books about North Oxfordshire uncovering such gems as the work of the charismatic Sunday School teacher, Sid Hedges; the history of Bicester's own hymn book; and the reconstruction of a partbook used by Flora Thompson's grandfather. In 2006, her biography of Fred Kaan was published by Stainer & Bell Ltd and she thoroughly enjoyed working closely with Fred.
Gillian has lectured and tutored on a number of university courses related to hymnody, and has directed courses for the RSCM and other musical organizations. She has given many conference papers and led workshops in England, Europe and USA and Canada as well as South Africa. She has worked in Nigeria to raise awareness of hymn singing in this vibrant country and continues to write occasionally for the Organ and Music periodical published in Nigeria. Gillian is currently a member of the tutor team on the Foundation Degree in Practical Theology, validated by York St John University.
A member of the Hymn Society of Great Britain and Ireland, Gillian is on the executive committee. She also works on the HymnQuest project and the magazine Roots where she advises on the weekly choice of hymns. As a musician Gillian performs regularly with the Trinity Camerata, a local semi-professional orchestra, and plays in several folk groups. Gillian is a private teacher of piano and upper strings, and most recently has been working to develop Palenka, an ensemble for young string players.
Paperback £16.99


A vibrant collection showcasing the of the best of "Worship Live" and the writers and musicians whose work was first published in it.

Paperback £12.99


Can hymn-singing continue as a flourishing tradition with old and new coexisting comfortably alongside each other? Gillian Warson invites us to see that vintage hymn texts should be lovingly preserved so that they can be enjoyed for generations to come.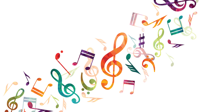 Preparing a book for publication can be an interesting and rewarding journey. Here Sacristy Press authors Janet Wootton and Gillian Warson write about their experience. The journey to First Flight Feathers: The Best of Worship Live has been, for editors Gillian Warson and Janet Wootton, a …
Added about a month ago. Read More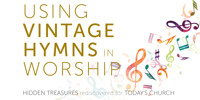 GUEST BLOG: As part of our September #ThemeOfTheMonth Gillian Warson, author of Using Vintage Hymns in Worship, asks what we can take away from this period of going without hymn singing in churches. Does engaging with a hymn always have to involve singing it? My friend Janet, also an …
Added about 2 years ago. Read More