Isabel
Ryan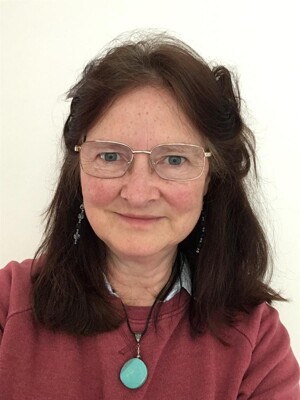 Isabel Ryan is the younger daughter of the artist and cartoonist John Ryan. She left school at 16, lived briefly on her wits in Paris, ran the information desk at the V&A Museum at weekends and dabbled with design at Chelsea School of Art. At 20 she did a stint as a dogsbody in a Soho design company, then worked in New York City running the office of a French architect rebuilding the Statue of Liberty's flame. Advised by her father never to attempt to earn a living in the Arts world, she has been self-employed for 30 years doing exhibition display graphics for museums and galleries. As well as spending time with her family and her mother ("Mrs Pugwash"), she manages the John Ryan Estate archive, loaning out Captain Pugwash artworks to pirate-themed exhibitions. She curates displays of her father's work and delights in demonstrating his vintage cardboard TV film animations to a live audience. Brought up a Catholic, with a staunch Anglican mother, she lapsed between the ages of 13 to 47 when, inspired by her family, she returned to the church.
Paperback £12.99
ISBN: 978-1-78959-138-5

Cartoons by John Ryan, better known as the creator of Captain Pugwash, provide a personal portrait of the extraordinary ups and downs of religion in the Sixties—encompassing the machinations of popes and cardinals, the testimony of expert witnesses, runaway priests, radical reformists and lay protest movements.