John
Davey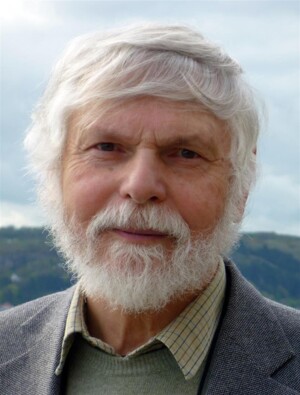 John Davey was born five years before the outbreak of WWII and his earliest memory is of being evacuated from London at the age of four to St Ives, Huntingdonshire, where he was billeted with the spinster daughter of a non-conformist minister. John was educated at a Roman Catholic boarding school, but finally found his religious home in Anglicanism.
At the age of seventeen he returned to London. During his City days as a junior executive, he became a Special Constable attached to Bow Street Police Station.
Having felt a calling since his early teens, the priesthood beckoned, and in 1966 he started training at theological college. As part of his pastoral training, John made regular visits to Ford Open Prison, and, as a curate in Eastbourne, trained as a voluntary probation officer. His final full-time ministerial post was as Chaplain and Director of Studies at the National Police Staff College, Bramshill, a training establishment for senior police officers.
During forty years of full-time ministry, John served as a pastor and mentor to people from all walks of life, and was, for a time, Chaplain and Minor Canon of St George's Chapel, Windsor.
In retirement, John lived in Nottingham with his wife Mary. He died in January 2019.
Paperback £9.99 £8.99
ISBN: 978-1-910519-64-6

A beautiful devotional companion about the experience of God and giving expression to our inner spirituality. Creatively mixing poetry, prose and scripture, this book will challenge preconceptions about the nature of God, heaven, hell, intercessory prayer, and the relevance of human existence within the vastness of an unfathomable universe.

Paperback £7.99 £5.99
ISBN: 978-1-910519-61-5

A gentle introduction to praying in our daily lives. This little companion helps anyone struggling with their prayer life to overcome what can seem like formidable challenges of praying regularly.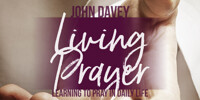 GUEST BLOG: We were sad to learn of the death of author John Davey a few weeks ago. Not long before he died, he wrote this article for our blog, as we had already planned to feature Living Prayer as our Book of the Month in March. At the request of John's widow Mary, we are publishi…
Added about 3 years ago. Read More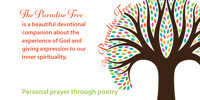 GUEST BLOG: Where are you on the journey of life? Author John Davey explains how his latest two books can help us on our Christian journey. He describes it as one of growth, discovery, challenge, heartaches and joy. Like the weather, our lives can change without warning, and it is at times like t…
Added about 4 years ago. Read More