Stephen
Platten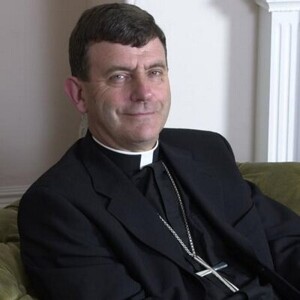 Stephen Platten is an Assistant Bishop in the Dioceses of London, Southwark, and Newcastle, chairman of Hymns Ancient and Modern and of the governors of the Anglican Centre in Rome, and Chaplain to St Martin-within-Ludgate, London.
He was formerly the Archbishop of Canterbury's Secretary for Ecumenical Affairs, Dean of Norwich, and Bishop of Wakefield. He was a member of the Cathedrals Fabric Commission for England from 2006 to 2016 and Chair of the Church of England Liturgical Commission from 2004 to 2014.
Paperback £16.99 £14.99
ISBN: 978-1-910519-54-7

Animating Liturgy invites you to consider the liturgical offering which stands at the heart of the Christian faith.

Paperback £16.99 £14.99
ISBN: 978-1-910519-73-8

Cathedrals are one area of the church's life where increasingly the unchurched and the half-believer encounter God, and where the institutions of our society instinctively engage with the Christian gospel. Holy Ground digs deep into the life of England's cathedrals, and discusses such diverse topics as finance, growth, heritage, liturgy, development, music and art.
Latest from Twitter
Radius @RadiusDrama

5 minutes till our big announcement! 📢 Stick around to hear what we've been working on 😁

4 days ago

James Runcie @james_runcie This is a very beautiful tribute to my wife, Marilyn Imrie by @joycemcm in The Scotsman today scotsman.com/news/people/ob… a week ago

Radius @RadiusDrama . @ridinglights youth theatre is back! Online sessions "Comedy Crash Course" for both the junior and senior groups… twitter.com/i/web/status/1… 5 days ago