Danish best-selling book to be translated into English
Added about 5 years ago by Sacristy Press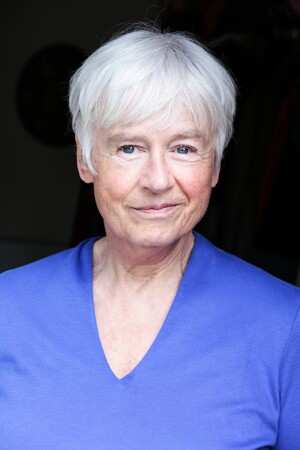 PRESS RELEASE: Sacristy Press, based in Durham City, will be publishing an English version of a Danish best-selling and critically-acclaimed book after securing two grants to fund the book's translation.
Two grants totalling 55,000 DKK (approx. £6,600 GBP) have been awarded to Sacristy Press by the Danish Arts Foundation and the Consul George Jorck and Wife Emma Jorck's Foundation to fund the translation of Danish best-selling novel "Hildas sang" ("The Song of Hild") into English.
Based on the life of Abbess Hild of Whitby (AD 614–680), "Hildas sang", written by Vibeke Vasbo, takes place in the religious and political upheavals of the seventh-century Northern Britain. As well as focusing on the lives of women, the book also reveals tensions between Danish-German invaders and the native Celts as a mirror for power struggles that reverberate internationally today.
"This is a meticulously researched novel about women's lives and their prominent role in the Church during the Middle Ages, the political manoeuvres of conflicting religions, the building of a monastery, and the power exercised by the Church of Rome," said Richard Hilton, Operations Director, Sacristy Press. "We are very pleased that with these two grants Sacristy Press able to fund the translation and 27 years after it was first published in Danish, this story about England will be able to read in English."
In the novel the influential women find themselves having to contend with life within a patriarchal society, which included historical figures such as Penda of Mercia, Bishop Aidan, King Oswy, King Oswald, Sigebert of East Anglia, Wilfrid of Hexham, Caedwalla of Wales, and Edwin of Northumbria. The reader is taken to the burial at Sutton Hoo, the Battle of Hatfield, and the Synod of Whitby. "It's an exciting and enthralling novel, totally true to the historian Bede and archaeological sources," said Richard.
Originally published by Gyldendal in 1991, it was reviewed as being "written with dynamism and grim humour … there can be no doubt it will reach many readers, internationally too … a bestseller of great literary quality" (Poul Borum, Ekstra Bladet).
"It has been a long wait but I am so thrilled that with these grants 'Hildas sang' will finally be available in English," said Vibeke Vasbo. "And I am really looking forward to working with Sacristy Press to make this happen and seeing the real, physical book next year."
"Hildas Sang" was number 1 on the Danish bestseller list and remained in the top 10 for several months. It has received much critical acclaim over the years, and has also been published in Norway, where it was extremely well received.
The new translation is due to be released by Sacristy Press in two volumes during 2018.
— ENDS —
Issued by DebSharratt Communications on behalf of Sacristy Press.
For any media enquiries or to request interviews with author or Sacristy Press please contact Deb Sharratt T: 07963 955280 or email: Debbie@debsharratt.co.uk
Notes for Editors
About the Book
Written by a Dane, "Hildas sang" provides a new take on historical power struggles played out in the British Isles during the early Middle Ages, and continuing to reverberate internationally today. The novel shows societal forms, norms and mindsets of the past as a mirror on the present, throwing the present day into relief. In the light of our contemporary so-called religious wars, this is as relevant today as it was in Abbess Hild's day – and the book contributes to an understanding of the diversity within the Western cultural heritage.
Religious conflicts are depicted as out-and-out power struggles – for privilege, control, monopoly, land, gold – masked as battle in the service of religion. God and gospel become embroiled in men's campaigns to gain earthly goods and power. The same approach is used in depicting ethnic contrasts between the immigrant Anglo-Saxons, the conquerors, and the vanquished Celts, now often slaves. Christianity seen as civilizing advance also involves a requirement for Christian charity and forgiveness that are unrealisable goals, constantly in conflict with human nature and instinct for self-preservation, and constantly in conflict with institutions such as the Church. The Church wants power, but Christianity preaches against power – not in practice, but in theology. Some of the characters in the book see the introduction – even imposition – of Christianity as the beginning of the end.
Things have not changed; we still often view new departures as being setbacks or as auguring calamity for humankind. The vantage point and literary quality of the story-telling in Hildas sang add a fresh perspective to the telling of history – history as being more than a foreign people violating domestic shores.
About the Author
Danish author Vibeke Vasbo researched Hildas sang during the four years she lived in Hull, UK, while married to the Danish seamen's chaplain. She is the author of novels, poetry, essays, short stories, translations (from English, German and Norwegian), literary criticism, radio essays, and lectures. She has also appeared numerous times on Danish television and radio, and she has frequently been interviewed in the print media – not only about her writing, but also about her active and varied life and political activism: working as a crane driver in Oslo, for example, and her pioneering work in the Women's Movements. Vibeke Vasbo is active in the Danish Writers' Association. She is currently finishing her latest novel.
About the Translator
Gaye Kynoch is a freelance translator from Danish to English, with nearly 30 years' experience translating books, essays and articles on topics related to history and the arts, in addition to theatre plays and works of fiction. She is British, and now lives in Denmark.
About the Grants
Two grants have been awarded to Sacristy Press to help fund the translation of Hildas sang from Danish into English:
25,000 DKK (approx. £3,000 GBP) from the Danish Arts Foundation's Committee for Literature.
30,000 DKK (approx. £3,600 GBP) from Konsul George Jorck og Hustru Emma Jorck's Fond.
About the Publisher
Sacristy Press was founded in 2011 to publish history and theology, including historical fiction. It is based in Durham (UK), a medieval city with close links to Denmark, both historic and contemporary. More information about Sacristy Press can be found at www.sacristy.co.uk. For review copies of any Sacristy Press book, please contact us with details of your publication or media outlet.
---
Please note: Sacristy Press does not necessarily share or endorse the views of the guest contributors to this blog.