What Inspires Authors of Fiction?
Added about 4 years ago by Barbara Greig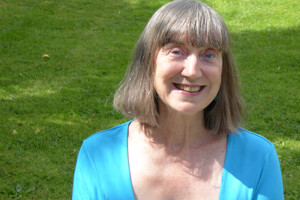 GUEST BLOG: August Book of the Month author Barbara Greig reveals her sources of inspiration for her novels.
When this question was first posed to me with regards to Secret Lives, I was temporarily discombobulated. Where to start? I could pinpoint the initial concept—as a historian I had always been interested in the fate of Spanish Moriscos, and religious persecution—but what of those other details which flesh out the bones of a plot?
As I started to think about this, I realised I had no memory of ever looking up the word "inspiration". On doing so, I read that inspiration is the breathing in or infusion of, for example, a feeling, a thought, or a principle into the mind or soul. Rather tickled with the image of thoughts pouring into my mind, I decided to analyse their journey. I needed a framework, so I narrowed down the roots of my inspiration to what I have observed, what I have experienced, and what I have read. Immediately I realised there is considerable overlap, but I pressed on regardless, as I felt a flawed framework is better than none. Here are some of my discoveries.
Early in the book I use Hernando Gharsia's encounter with the Cagots to illustrate his skill as an Arabic physician and to reveal more of his complex character. This plaque (below), next to a small door in a French Pyrenean church, piqued my interest and led to some research. Why did these people have to use a separate door from the main congregation?
In this extract, Hernando is speaking to Brother Nicholaus, an infirmarer. The year is 1530.
'Why do they wear a goose foot?'
'It is the sign of the Cagot.'
'Who are Cagots?'
'They are people who live apart from the rest of the village.'
'Why?' asked Hernando.
'I do not know. It has always been thus.'
Many of my characters' habits come from observation: the stranger sitting opposite me at the airport chewing her lip as she reads; the delegate at a conference whose eyes continually look over my shoulder, whilst talking to me, in the hope of alighting on someone more interesting or important; the mannerisms of very young children, the way they walk down stairs, their insatiable curiosity, and their interaction with adults.
Alyce Weaver listening to Luis Gharsia:
Alyce did not believe him. She noted his closed expression and chewed her lip, a habit indicating she was troubled, but she was unable to proceed further as Thomas had a question.
Meg Weaver studying Luis Gharsia's scarred face:
The child continued to stand perfectly still, her feet planted firmly apart, and watch him. Rufus had reached the middle of the alphabet when Meg spoke in little more than a whisper.
'Why is your face like that?'
Matthew Blake at the May Day celebrations:
Whenever the clergyman was talking his eyes continued to sweep the room as if he was searching for someone of greater importance whom he had missed.
Observation twinned with experience (am I splitting hairs trying to separate them?) plays a significant role in my descriptions of the natural world:
The light was already fading, the sun sinking low in a sky of such beauty that even Henri stopped for a moment as he crossed the yard. Above him stretched a fathomless expanse of rose, violet, and the palest indigo, each colour bleeding into the next. The icy air caught at his lungs, pricked his face, and made his breath condense where the scarf covered his mouth.
I witnessed such a memorable sky while bouncing along on a dog-sled in Norway, but other sunsets have more mundane origins. The following one was studied through my office window while I should have been concentrating on the task at hand:
The light was fading to a pale opalescent blue, streaked with rose.
Experiences, or memories, are like shifting sand, but I never fail to be surprised at what I can sometimes recall. I am not necessarily sitting writing at the time of recollection. Sometimes I am walking or ironing, gardening or dancing. This extract, where Luis Gharsia is speaking to Alyce Weaver, echoes a conversation I had with my own father, whose mother died when he was four:
'She died when I was a little boy.'
'When you left Valencia?'
'Yes.'
'Do you have a memory of her?'
'Sometimes I think I do. Other times I do not know. I cannot recall her face but there is something . . . her essence perhaps?'
The final part of my framework, what I have read, could easily be termed differently. However, as my historical knowledge is predominately based on reading—whether primary or secondary sources—I decided it was an apt description which often leads to what I call the chain of inspiration, each discovery triggering another.
Early in my planning I chose to set the finale of the story in Lewes, as it was a hotspot for Protestant persecution from 1555 to 1557. I visited the town and found an old book in an antiquarian bookshop which was very informative about the Sussex Martyrs. I learned about Richard Woodman's incarceration in Bishop Bonner's coal-house, which gave me the idea of Matthew Blake's wood-shed; and I discovered Anne Of Cleves' house, previously unknown to me, which helped me create Edward Mercer's house:
As a symbol of mercantile success, Edward Mercer's house outshone that of his brother-in-law. Older than Thomas Weaver's, the building had been remodelled and appointed in the very latest style. A new ceiling had been added to the hall to create an extra floor, yet the entrance hall, with its new staircase, was still impressive . . .
Hopefully, these examples have shown some of what has inspired my writing, although I have just scratched the surface. I thought I might end here, as I began, with a photo, this time of a heron I spotted a few weeks ago on the river at Caors. He is waiting patiently for his appearance in my next novel!
Barbara Greig was born in Sunderland and lived in Roker until her family moved to Teesdale when she was eight. A voracious reader, she also discovered the joy of history at an early age. Barbara lives with her husband, Mike, on the edge of the North York Moors. She has a passion for hiking, and dancing, the perfect antidotes to long hours of historical research and writing, as well as for travel and, wherever possible, she walks in the footsteps of her characters.
Her two-part novel Secret Lives is our August #BookOfTheMonth. Both parts are available for just £7 each throughout August—why not get both and benefit from free delivery?
---
Please note: Sacristy Press does not necessarily share or endorse the views of the guest contributors to this blog.