Two Families At War
: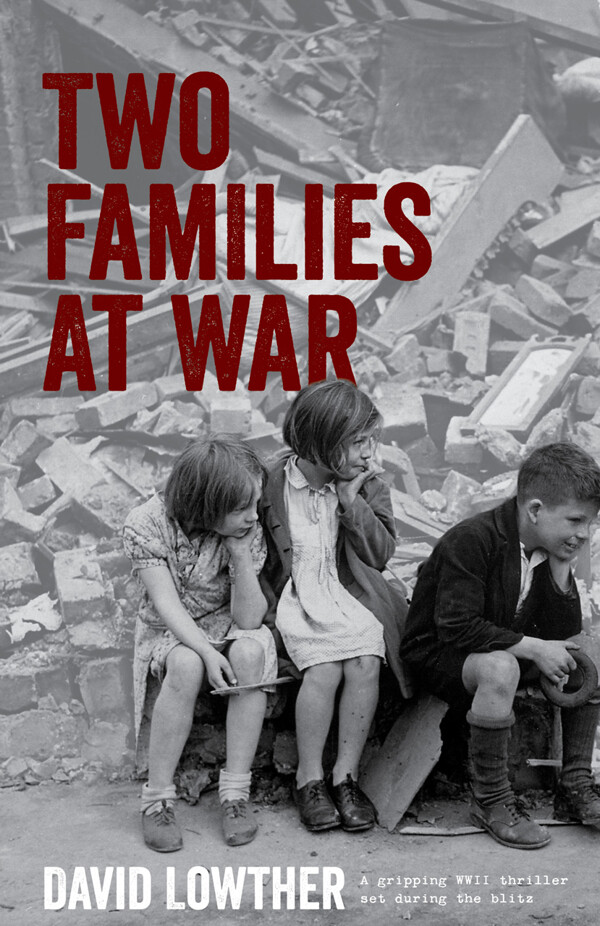 You may also like…
Paperback £9.99 £6.99
ISBN: ISBN: 978-1-908381-07-1

A thrilling story of Nazi sympathy and appeasement at the highest levels of British government, following an idealistic young journalist from his first steps along Fleet Street to the dark and dangerous heart of 1930s Nazi Germany as he uncovers the secrets kept from us by the British Government.

Paperback £8.99 £7.99
ISBN: ISBN: 978-1-908381-91-0

Nothing could have prepared a small group of soldiers from the Durham Light Infantry for what they discovered in April 1945, less than a month before the end of WWII in Europe. We are told the story of the infantrymen who uncovered the monstrous crimes of the Belsen concentration camp, and the traumatic effect it had on their lives.

Paperback £9.99 £6.99
ISBN: ISBN: 978-1-908381-81-1

A story of adultery, love and redemption, told by a young woman whose spirit is trapped by guilt. Set between the present day and the First World War, Edwina's ghost tells the story of an adulterous couple whose house she haunts.
Buy this book!
Price: Was £9.99 Now £6.99
E-Book Availability
Using a Windows or Android device? Download the Kindle or Kobo app to enjoy our e-books!
Share
Book Details
Format: Paperback (248 pages)
Publisher: Sacristy Press
Date of Publication: 15th June 2015
ISBN: 978-1-908381-16-3
Synopsis
A gripping WWII thriller set in London during the blitz.
Two families . . .
One, escaping the horrors of Nazi Germany, reaches England after a perilous journey just before the outbreak of World War II.
But another family awaits the illicit opportunities that the blackout and blitz will bring.
As the bombs begin to fall on London, the paths of the two families cross with tragic consequences as their lives race towards a dangerous and thrilling climax.
Two Families at War tells of the battle between good and evil, set against the terror of the second Great Fire of London, December 1940.