Literature and Devotion in Later Medieval England
:
A selection of manuscripts from Durham University Library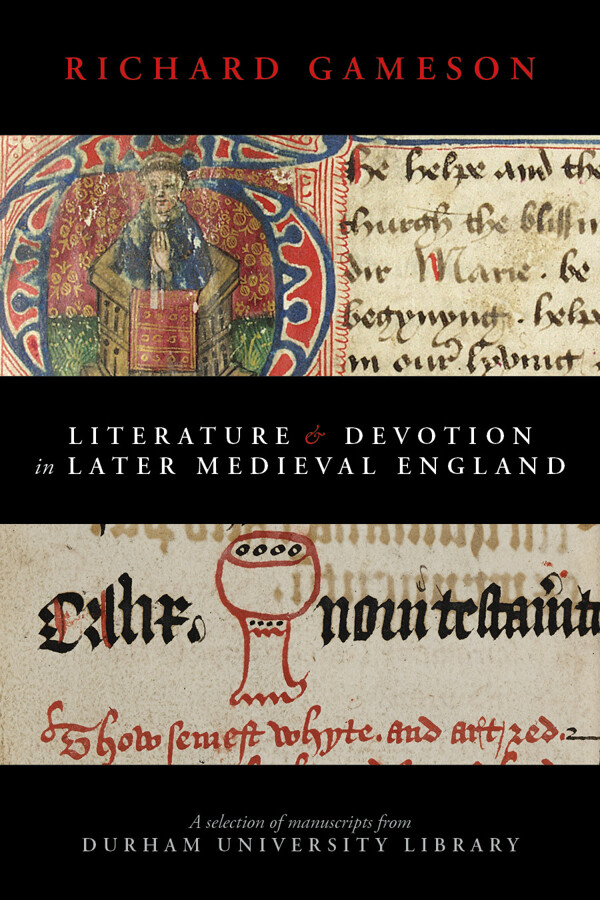 You may also like…
Hardback £40.00 £25.00


Patrick Whitworth charts both the contribution and shortcomings of the English Church. An extraordinary story well told, this will remain the standard work on the Church in England for many years to come.

Paperback £14.99


Learn the fascinating story of the construction of Durham Cathedral, built as the Shrine of St Cuthbert, and the man responsible for its construction, Prior Turgot.

Paperback (colour) £9.99


Durham Cathedral is one of the most complete sets of monastic buildings in Europe. Through its buildings and treasures we glimpse the life of this once-great monastery.
Buy this book!
Price: £14.99
E-Book Availability
Using a Windows or Android device? Download the Kindle or Kobo app to enjoy our e-books!
Book Details
Format: Paperback (100 pages)
Publisher: Sacristy Press
Date of Publication: 1st November 2021
ISBN: 978-1-78959-185-9
Synopsis
​Embracing poetic works by Chaucer, Lydgate and Hoccleve, prose writings on philosophy, contemplation and bibliophily, key service books for the clergy, and devotional texts for the laity, this beautifully produced book explores the interrelated themes of literature and devotion in England from the Black Death to the Reformation as seen through the lens of twenty-six precious manuscripts in Durham University Library. These unique volumes, several with fine illumination, are described and illustrated, their provenance is tracked, and their literary and devotional importance is explained. As, in addition, the inks, pigments and dyes that were used in each of them have been identified by optimal scientific techniques, this publication also offers an invaluable overview of the colorants used by the scribes and illuminators of a wide cross-section of late medieval manuscripts of English origin or provenance.