Not of This Worldview
:
Poetry for the Kingdom Among Us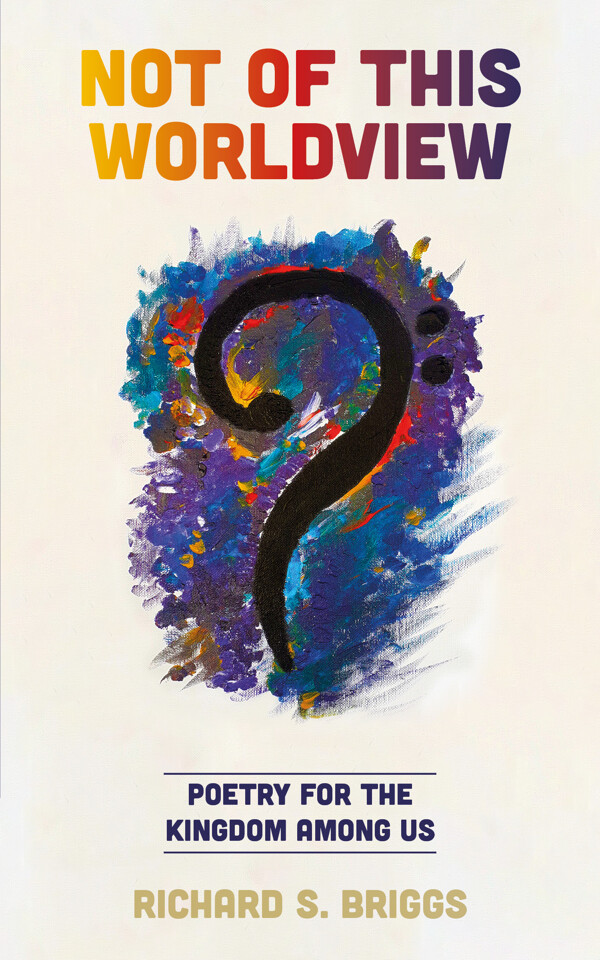 You may also like…
Buy this book!
Price: £9.99
E-Book Availability
Using a Windows or Android device? Download the Kindle or Kobo app to enjoy our e-books!
Book Details
Format: Paperback (112 pages)
Publisher: Sacristy Press
Date of Publication: 1st March 2021
ISBN: 978-1-78959-158-3
Synopsis
​God is at work among us. The "kingdom of God"—that dynamic, active power that breaks in to the hardest of hearts and places—is on the move. And how may we have eyes to see and ears to hear all that is truly taking place in, with and under the reality of our daily lives?
Here the gift of poetry may come to our aid. In poems that range from loose informality to tight structure, and from the humorous to the sombre, Richard Briggs seeks to let poetry open our eyes and ears to the strange and elusive work of God among us. He seeks out a voice that will let us celebrate the everyday, rejoice in the remarkable, and at the same time will enable us to weep with those who weep. He writes with gentle humour of his own path from zeal towards wisdom, and encourages us to follow.
Life is a gift, and Not of This Worldview offers a response to accompany us wherever we are in the ups and downs of that life—from the mountain top to the pit, as the Psalmists once said, and at all locations in between.
Richard S. Briggs teaches the Old Testament at Cranmer Hall in St John's College in Durham and is the Prior of the Community of St Cuthbert based at St Nic's Church in Durham marketplace.
An ineffable sense of the present and anticipated Kingdom is held in unstated connections between juxtaposed lines or verses, or in the gentle insistence of rhythm and form as they shape ideas, inviting readers to find searches for God in life and for the meaning of a poem parallel experiences. In Briggs's best work a prayerful confidence lights his unworldly worldview.

John Moss, Transforming Ministry Magazine