Morning Prayer in Urumqi
:
Preparing petitions when praying for the world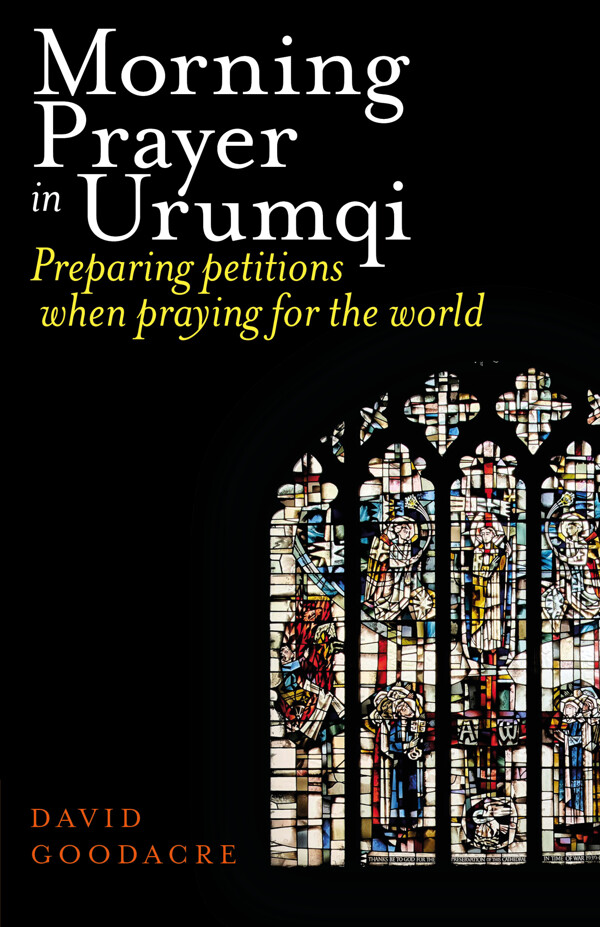 Buy this book!
Price: £16.99
E-Book Availability
Using a Windows PC or Mac? Download the Kobo app to enjoy our e-books!
Book Details
Format: Paperback (264 pages)
Publisher: Sacristy Press
Date of Publication:
1 February 2023
ISBN: 978-1-78959-261-0
Permission must be requested to reuse any content from this book. Request Permission
An invaluable resource for anyone who regularly prepares prayers for public worship.
Praying for the world beyond the Church is an important strand of the Church's vocation. But in such a complex and diverse world, it can be difficult to find the words to pray for a specific place or situation.
Morning Prayer in Urumqi encourages intercessors to pray widely and imaginatively. David Goodacre speaks first of the general problem, then explores the theology of intercession, before spelling out a way of preparing more specific petitions. He asks intercessors to examine what associations they may have with the different parts of the world—from the news, from reading, from personal connection—illustrating this by sharing his own personal associations in a series of 52 vignettes, one for each week of the liturgical year.
David Goodacre is a retired priest living in Newcastle. Ordained in 1960, almost all his ministry has been in North East England. For the last 20 years of his active ministry, he combined parish ministry with being diocesan officer for healing, spiritual direction and counselling.