Fierce Love
:
Music Leads a Lost Child Home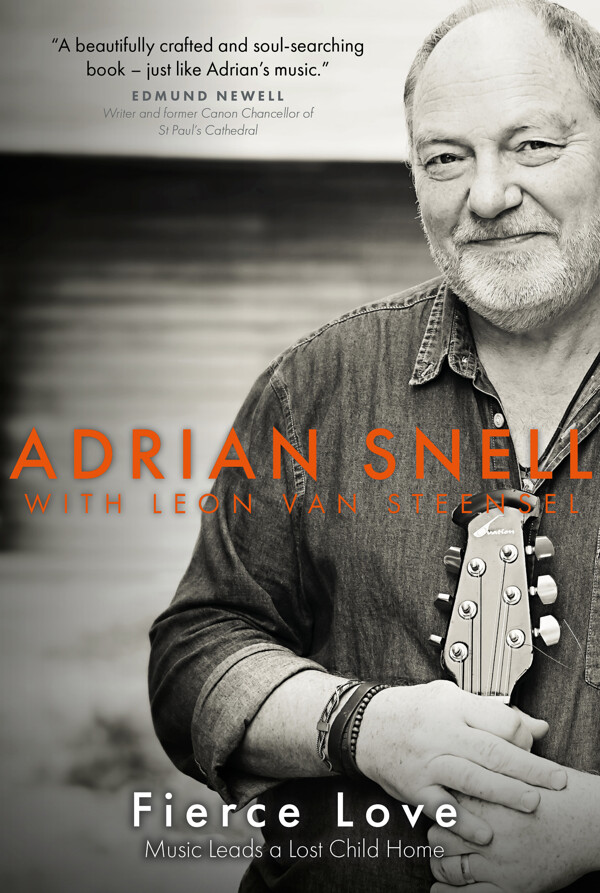 Buy this book!
Price: £14.99
E-Book Availability
Using a Windows PC or Mac? Download the Kobo app to enjoy our e-books!
Book Details
Format: Paperback (232 pages)
Publisher: Sacristy Press
Date of Publication:
15 October 2020
ISBN: 978-1-78959-119-4
Permission must be requested to reuse any content from this book. Request Permission
Fierce Love chronicles the life and music of composer and performing and recording artist Adrian Snell. Adrian shares the personal experiences and places that inspired his work, including timeless compositions like The Passion, Alpha + Omega and City of Peace.
In 1999 Adrian made a bold and ultimately life-changing decision to leave the stage and studio and train as a music therapist. During this training and his subsequent 16 years of working with children with special needs, his relationship with music—and with those with whom music making would be the primary means of communication—changed profoundly.
Fierce Love follows that process, honestly and often movingly, as Adrian shares personal insights on the equal value of all human life and on a deeper understanding and acceptance of God's love and forgiveness.
This is a "fierce love" that binds us and sees in all of us a work of art.
Over many decades, Adrian Snell has carved out a unique role in the musical world, attracting large audiences with his accessible, lyrical, and profound compositions. Here he tells his story, including his recent and bold foray into music therapy. Winsome and heartfelt, it would be impossible not to be moved and enriched by Fierce Love.

Jeremy Begbie, Duke University
So readable and lively … In this book Adrian vividly and entertainingly takes us on his journey.

Tony Jasper, Methodist Recorder
Adrian Snell is a composer, performer and music therapist. He is known for albums such as The Passion, The Cry, Alpha + Omega, and Fierce Love, and has performed concerts across the world at venues including The Royal Albert Hall, Concertgebouw (Amsterdam), Yad Vashem (Jerusalem), National Concert Hall (Dublin), and Washington National Cathedral (USA).
Adrian now practices as Music Therapist and Arts Therapy Consultant at Three Ways Academy, Opportunities Preschool, and Aspire Academy in his home town, Bath, where he works primarily with children and young people between the ages of four and nineteen with a variety of special needs.
Adrian returned to the concert stage in 2015 and now seeks to integrate his skills and experience as composer, performer, recording artist, communicator and music therapist.