Adventure Awaits
:
Harnessing Today's Potential for God's Greater Purpose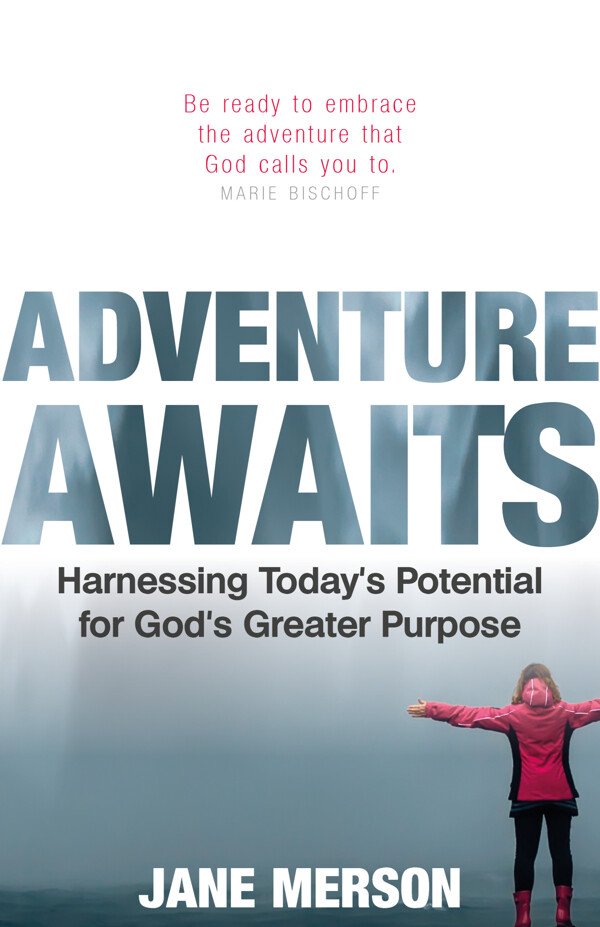 You may also like…
Paperback £12.99 £10.99


David Newman reflects on what it means for Christians to grow to be mature members of the body of Christ, with faith in a God who acts and themselves actively engaged in the church and the world.

Paperback £8.99 £7.99


A thoughtful and engaging companion for all who experience times of spiritual crisis. Sarah Parkinson describes her experience of a time when God, on whose presence she had always relied, suddenly seemed to be absent from her life.

Paperback £9.99


Kingdom Come makes essential theological topics relevant and readable without diluting the Gospel message. Essential reading for anyone in church leadership.
Buy this book!
Price: £12.99
E-Book Availability
Using a Windows or Android device? Download the Kindle or Kobo app to enjoy our e-books!
Book Details
Format: Paperback (188 pages)
Publisher: Sacristy Press
Date of Publication: 15th June 2020
ISBN: 978-1-78959-106-4
Synopsis
"Be ready to embrace the adventure that God calls you to."
Move beyond the conventional pattern of a twenty-first-century Christian, into a rich and fruitful faith adventure. Adventure Awaits meets the reader wherever they are currently at in their faith journey and guides them through practical steps, supported by biblical illustrations and personal testimonies, equipping them with the tools to boldly step into the fullness of life that God promises in His Word.
In Adventure Awaits, readers are encouraged to lift their eyes above their own, personal circumstances and seek to gain a Kingdom perspective. What if manifesting our own desires is not God's priority in what He wants to bring about in our current reality? The reader is invited into a greater understanding of the love, the sovereignty, and the omnipotence of God.
​Having broadened their understanding of who God is, the reader is challenged to surrender daily to the will of God—whatever that may look like—and trust His commands, trust His ways, and trust His timing. With every step of obedience taken, the reader will grow in their relationship with God, grow in their faith, and grow in their courage to surrender every facet of life to God's will. God is already at work in each of our lives, but a surrendered heart will gift us the ability to better perceive it. Readers will​ leave inspired and empowered to fully depend on God, no matter what circumstances they face, and allow Him to use them as a powerful tool in the extension of His Kingdom.
Jane's book is not just written on paper—it lives through her speech and daily life. We met two years ago when we were both in an adventure season of finding a place to call home: our church. I had the chance to hear about her adventures first-hand and was encouraged again to fix my eyes on Jesus. And now you are getting that chance too. Adventure Awaits is full of honest thoughts, stories from the Bible and challenging questions. Be ready to listen, learn and grow, and to embrace the adventure that God calls you to.

Marie Bischoff, Pastor at MGE Peine, Germany
Adventure Awaits finds the perfect balance between simplicity and conviction. Jane combines real life stories from her own walk with biblical truths, and brings the reader along on a journey to uncover what God is truly calling us to as His children. She challenges comfort and complacency by sharing her own battle with the two, and is beautifully vulnerable in the honest sharing of her journals, prayers, and her wrestle towards surrender. Adventure Awaits acts as a preparation manual for all those who wonder "is there more?" After reading this book I can tell you, yes, there is more.

Liv deGroot, Social Worker and former Children's Ministry Director
Adventure Awaits portrays the walk of the Christian faith so well as a process and journey rather than a destination to reach, lived in a comfort zone. I loved the fact that Jane gave real life examples from her own life and used this to capture the reader's attention. It made the book itself more relatable and interesting. The way that Jane tells how God guides and personally speaks to her gives us a glimpse of how her own relationship with Jesus is lived out daily through her faith.

Pamela Esslemont
Adventure Awaits is Jane opening up her heart and sharing her journey while leaving a trail of golden nuggets you can take away and apply to your own life. This book will help you take a fresh look at your adventure and the promises God has spoken over your life. Jane, I'm humbled by your honesty, encouraged by your bravery and inspired to live a life that is surrendered to Jesus. Thank you for putting pen to paper and not giving up on your God-given dreams.

Lisa Ruth Lyall, Children's Pastor, AoG Central Church, UK
This book breaks the mould of religion and puts you in direct contact with the Holy Spirit. It has the depth to challenge and reshape the mindsets that guide us all. If you let her, Jane will take you on a journey to discover the word of God as a practical, faith-driven tool to shape your future.

Michelle Herrmann, Prophetic Voice to the Nations