A Brief History of End Time
:
Prophecy and Apocalypse, then and now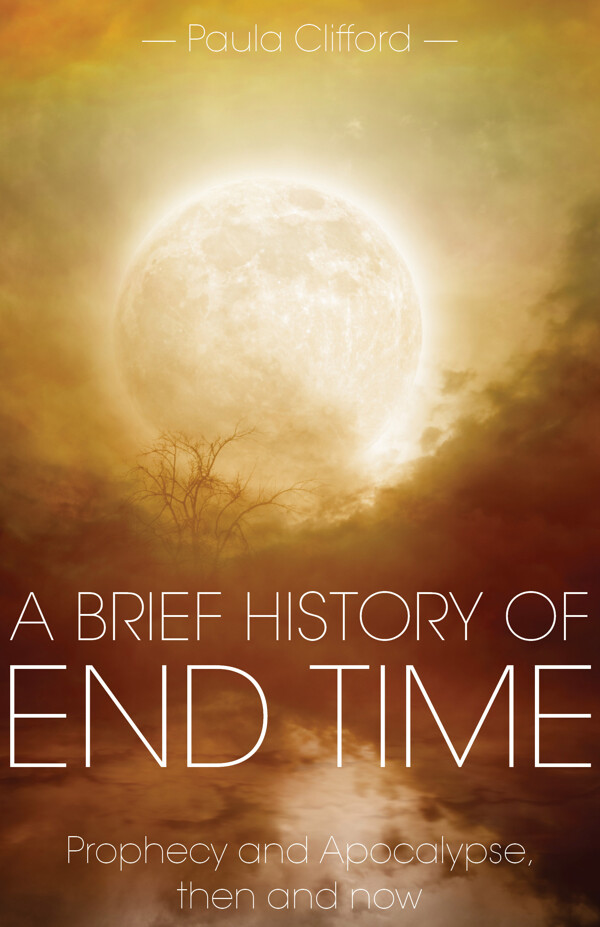 You may also like…
Buy this book!
Price: £14.99
E-Book Availability
Using a Windows or Android device? Download the Kindle or Kobo app to enjoy our e-books!
Book Details
Format: Paperback (238 pages)
Publisher: Sacristy Press
Date of Publication: 15th November 2016
ISBN: 978-1-910519-37-0
Synopsis
Blake, Nostradamus, Christian fundamentalists, and latter-day prophets are just some of the many individuals and groups—both religious and secular—who have speculated about the end of the world.
Are they just misguided enthusiasts or is there still something to be learnt from them now that more than 2,000 years of the Christian era have passed without the Apocalypse? Why has the end of time exercised a continuing fascination over the human imagination?
In this thoroughly entertaining exploration of end-time ideas and beliefs, Dr Paula Clifford indulges her own fascination with the colourful array of characters and events, and artefacts associated with them. She reaches thoughtful and surprising conclusions in light of today's fears of environmental catastrophe and an ever-increasing knowledge of the origins and destiny of our universe.
This second edition has been updated to include the first decades of the third millennium.
About the Author
Dr Paula Clifford has published widely on topics as diverse as medieval French and popular theology. Having been a regular contributor to BBC Radio 4's Thought for the Day and teaching Medieval French and Linguistics at the University of Reading and University of Oxford, she spent 13 years working for Christian Aid, first in communications and then as Head of Theology. Paula is now a priest in the Church of England.