A Very Byzantine Journey
:
Discovering the New Testament Story through Icons and Pilgrimage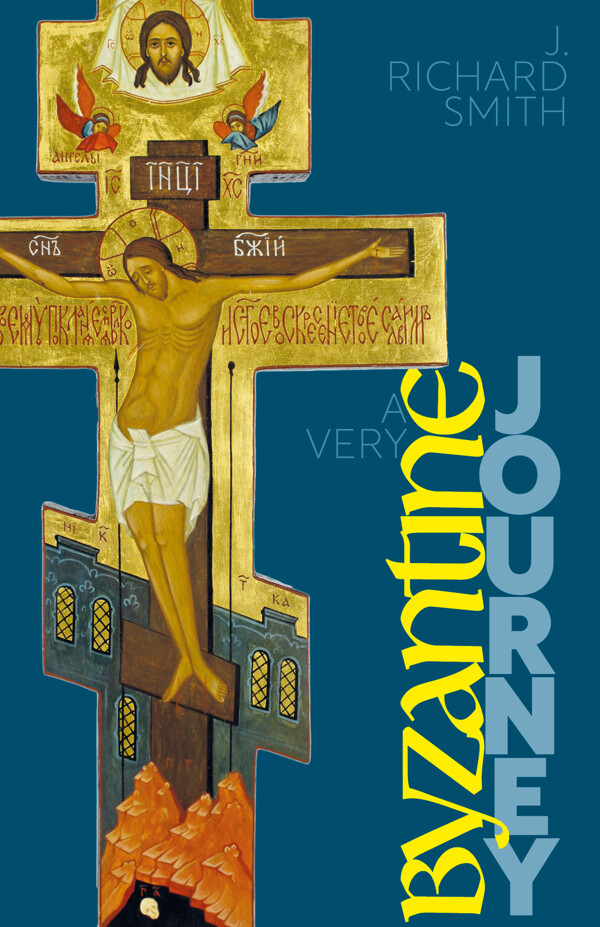 You may also like…
Paperback £12.99


What is pilgrimage? What does it mean to Christians who undertake pilgrimage? Each chapter of this book focuses on a popular place of pilgrimage within Britain and Ireland, offering historical background and exploring why each has become such a powerful magnet for pilgrims over the ages.

Paperback £19.99 £17.99


The Council of Jerusalem, which committed Christianity to offering to gospel to all of humanity, was the most important moment in the history of the Church. Michael Knowles argues that the Church needs to rediscover the Council and its message for the sake of its own credibility today.

Paperback £9.99


Reflecting on the key locations of Jesus' life and ministry, this book invites Holy Land visitors and armchair pilgrims to reflect on Christian discipleship through Advent and Lent.
Buy this book!
Price: £14.99
E-Book Availability
Using a Windows or Android device? Download the Kindle or Kobo app to enjoy our e-books!
Book Details
Format: Paperback (full colour) (125 pages)
Publisher: Sacristy Press
Date of Publication: 1st March 2022
ISBN: 978-1-78959-216-0
Synopsis
​From the earliest days of the Church, Christians have used icons, images of Christ, to engage with the story of their faith. However, icons are far more than ancient pictures of Jesus: they are windows on the holy and transcendental, and they tell the New Testament story in a way that makes it real even to those exploring it from a distance. Knowing that this is a story based in geographical fact, J. Richard Smith has visited many of the places where the New Testament story happened, and here he takes us along on his travels tracing the story of icons, to places like Jerusalem, Athens, Istanbul and Cairo, and also to the final resting place of the Cloth of Edessa hidden in the hills in southern Italy. Combining spiritual writing, art history and travelogue, J. Richard Smith invites us to discover that there is more to icons than meets the eye.​
This book incorporates pilgrimage, travelogue, and the New Testament story, as told in Eastern Orthodox iconography, with visits to those sites today. Richard writes in a highly readable, engaging style with personal accounts of his journeys, meetings with people on the way and graphic descriptions of the fascinating places he has visited. He includes comments which range from the poignant to the humorous in ways which make his "travelogue" so "human" that it is hard to put the book down!

The Baroness Cox