A Sign of the Times
:
Unlocking Scripture with Familiar Phrases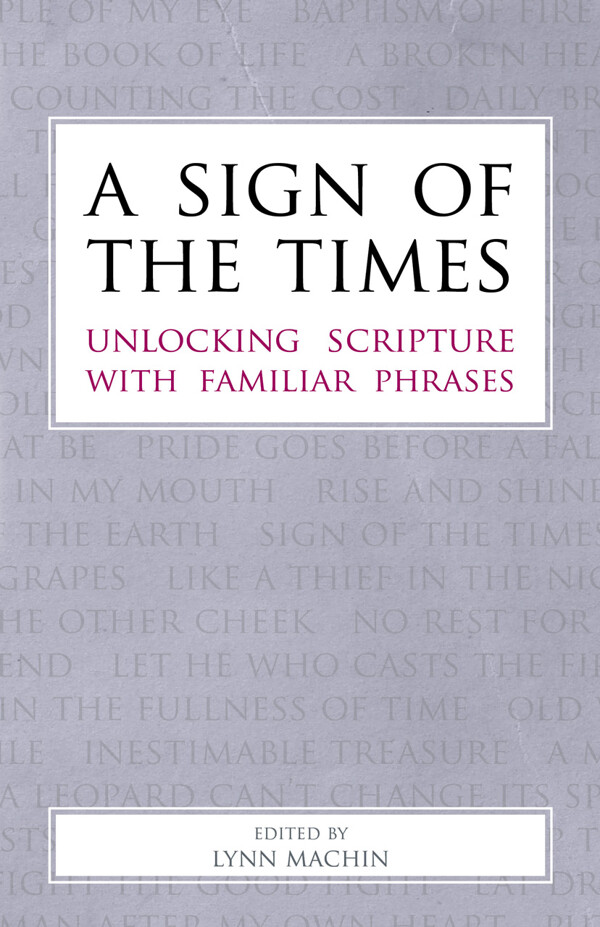 Buy this book!
Price: £9.99
E-Book Availability
Using a Windows PC or Mac? Download the Kobo app to enjoy our e-books!
Book Details
Format: Paperback (121 pages)
Publisher: Sacristy Press
Date of Publication:
1 April 2015
ISBN: 978-1-908381-75-0
Permission must be requested to reuse any content from this book. Request Permission
A Study Guide for groups or individuals.
The King James Bible is a treasure-trove of idioms, clichés and phrases that have entered everyone's vocabulary—and yet few are aware of the Bible as their source.
This book, suitable for both individual and group use, contains fifteen short studies designed to provoke discussion and contemplation. Each study discusses the context and cultural climate in which the phrases were used, and reflects on their relevance in the modern world.
Engaging and thought provoking, this study guide will immerse the reader in scripture and quickly have you delving deeper into the Bible for further information as you increasingly gain more insight into the meanings and significance of the phrases.
About the Authors: This Study Book has been written by eight members of a Bible study group, of various ages and backgrounds, and each bringing to the group—and the book—a range of different experiences. They are: Brian Kowalkowski, Jenny Kowalkowski, Robert Kellett, Raynor Kellett, Leslie Machin, Lynn Machin, Mavis Mountford, and Susan Whitehurst.
About the Editor: Dr Lynn Machin is a Senior Lecturer, Award Leader, and doctoral supervisor in the School of Education at a UK university. For over twenty-five years she has been involved in leadership, management, curriculum development, and teaching assessment. Her research interests include social theory and policy in further education, and approaches to building learning capacities. Lynn is married to Leslie Machin (a co-author of the book) and has two grown-up boys.
The inspiration for A Sign of the Times came following a conversation about the origin and current use of the term "scapegoat". The book was edited and co-written by Lynn, alongside seven other members of the Bible study group to which she belongs.