With God we live without God
:
Reflections and prayers inspired by the writings of Dietrich Bonhoeffer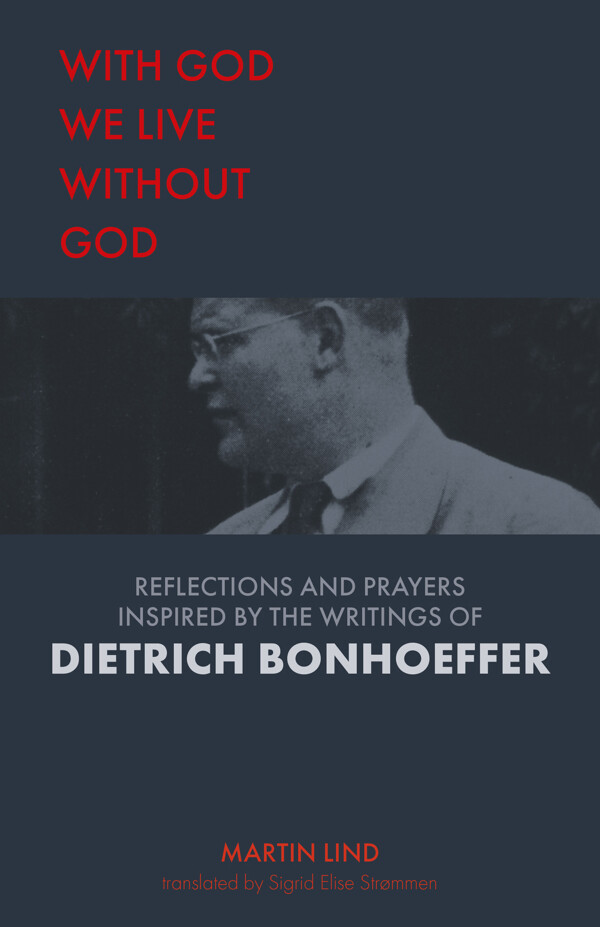 Reserve your copy now!
Pre-order price guarantee
Price: £7.99
Pre-order this title now and it will be sent to you as soon as it is published. The retail price of the book has not yet been finalised, but if you pre-order today we guarantee that you won't pay more than £7.99, and if the price reduces before release we will refund the difference.
E-Book Availability
Sorry, this book is not yet available as an e-book. We usually publish e-books within a few weeks of the paperback or hardback version.
Book Details
Format: Paperback (76 pages)
Publisher: Sacristy Press
Date of Publication: 1st November 2018
ISBN: 978-1-910519-93-6
These details are provisional until the book is published.
Synopsis
Dietrich Bonhoeffer (1906–1945) is one of the most well-known theologians of the twentieth century. 70 years after his death, he is still referred to in public debates. His writings cover a variety of themes and have helped to unite friends of Christ from across the world.
This book contains a series of 30 reflections and prayers that draw inspiration from the theological challenges, thought-provoking statements, and new intellectual constructs that defined Bonhoeffer's own reflections.
Martin Lind is the Bishop of the Lutheran Church in Great Britain. He is affiliated to the University of Lund, Sweden, as Assistant Professor in Systematic Theology, and has been a bishop in the Church of Sweden.