God's People and the Seduction of Empire
:
Hearing God's call in the modern age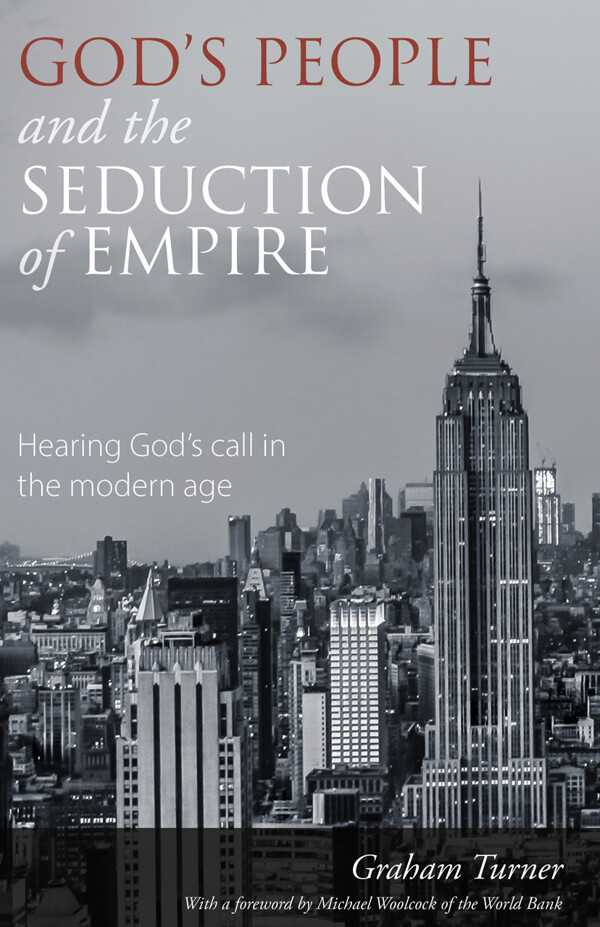 You may also like…
Buy this book!
Price: Was £14.99 Now £12.99
E-Book Availability
Using a Windows or Android device? Download the Kindle or Kobo app to enjoy our e-books!
Book Details
Format: Paperback (218 pages)
Publisher: Sacristy Press
Date of Publication: 1st July 2016
ISBN: 978-1-910519-00-4
Synopsis
Foreword by Michael Woolcock (World Bank & Lecturer at Harvard University)
"An accessible, radical and rare example of the aliveness and relevance of both the Old and New Testaments. Allow your faith to be energised and made passionate by reflecting on the insights that are brought to you in this book."

— Ann Morisy, Community Theologian and Author
As human beings we are continually seduced by the thought of appearing more impressive and successful in the eyes of those around us. This is how the world in which we live dominates and oppresses so many people, venerating the gods of retail, economics and culture.
In this book, Graham Turner confronts many of our comforting assumptions about the story of God's people. Taking us on a journey through scripture, he draws together familiar texts (and some unpopular passages) to demonstrate that the Old and New Testaments coalesce around two central themes: personal spirituality and social justice.
Following God's call to Abraham and Jesus' call to his disciples, we are called to a higher truth—the Kingdom of God—whose equality, peace and love seems foolish to the world, including, sadly, many Christians. It is, however, the path to freedom.
"For those who still live in 'empire', a book like this is extremely helpful and important. In fact, without this wisdom and frame, the Bible has often ended up being a tool of oppression instead of a gift for liberation."

— Richard Rohr, Author and founder of the Center for Action and Contemplation (New Mexico, USA)
About the Author
For over thirty years, Graham Turner has served in a variety of parishes, mostly in urban neighbourhoods. Through community enterprises and businesses he has worked tirelessly to help overcome social injustice while also exploring a range of Christian traditions to help deepen his own faith as well as that of others.
After an initial engineering apprenticeship and obtaining an electronics degree, Turner studied theology to enter the Anglican ministry. Heis now a full-time chaplain at a public-sector prison in the North West of England.