Inspiring Service
:
Catholic, Anglican, Methodist and Latter-day Saint Traditions in Dialogue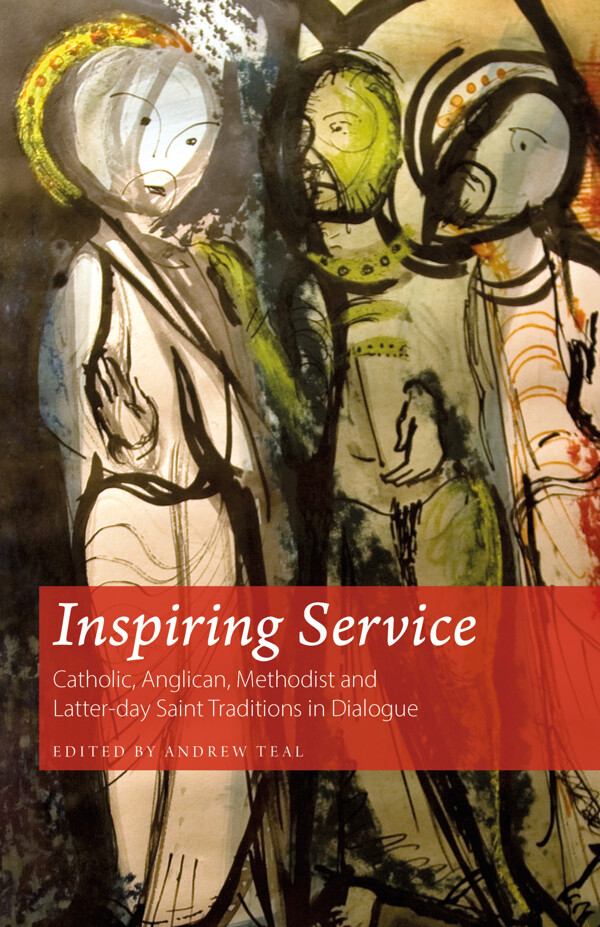 You may also like…
Paperback £12.99


Christians often don't know how to respond to the climate crisis and messages of possible destruction caused by human activity. Frances Ward shows how Christians can live and act with hope and faith in God in the face of eco-anxiety.

Paperback £19.99


A discussion of the historical development of the order of deacons, its theological basis in the Western and Eastern Churches, and the relevance and significance of the diaconate for the Church in the twenty-first century.

Paperback £16.99 £14.99


Cathedrals are one area of the church's life where increasingly the unchurched and the half-believer encounter God, and where the institutions of our society instinctively engage with the Christian gospel. Holy Ground digs deep into the life of England's cathedrals, and discusses such diverse topics as finance, growth, heritage, liturgy, development, music and art.
Buy this book!
Price: £14.99
E-Book Availability
Using a Windows or Android device? Download the Kindle or Kobo app to enjoy our e-books!
Book Details
Format: Paperback (109 pages)
Publisher: Sacristy Press
Date of Publication: 15th November 2020
ISBN: 978-1-78959-129-3
Synopsis
Inspiring Service records and celebrates a key stage in the conversation and friendship between members of various Christian traditions (Roman Catholic, Methodist, Church of Jesus Christ of Latter-day Saints, and Anglican) encouraging bold commitment to serve together, and also a substantial contribution to a theological understanding of the Church of Jesus Christ of Latter-day Saints in dialogue with other Christian churches.
The theological introduction contains a narrative, background, considerations of possibilities and problems in future theological explorations and current community relations. It also offers an outline agenda and an encouragement of work towards reconciliation between the Church of Jesus Christ of Latter-day Saints and other Christian churches and the exploration of future opportunities of serving God and his people together.
This is a model of warm, authentic friendship, a pattern of outward-focused collaboration in service, and a model of critical but warm and committed theological exploration together.
The text will be of interest to anyone involved in ecumenical or interfaith dialogue. Teal demonstrates an exemplary ability to both design and execute dialogue. He is not afraid to broach contested topics, and shows a unique capacity to raise points of theological disagreement with grace and precision. … Without dismissing substantive differences, Teal probes areas of potential connection, even at these contentious sites. As a result, both his own Anglican and the LDS traditions are clarified, to the benefit of both parties. Inspiring Service is an able demonstration of the fruit that comes when Christians give an account for their hope.

Justus Hunter, The Living Church