A Way of Putting It
:
Sermons of Peter Atkinson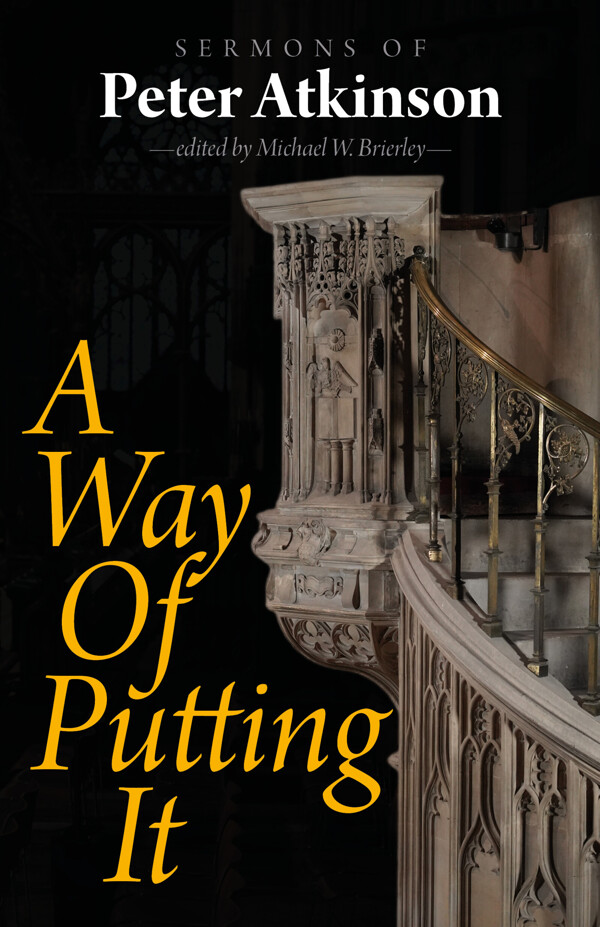 Buy this book!
Price: £14.99
E-Book Availability
Using a Windows PC or Mac? Download the Kobo app to enjoy our e-books!
Book Details
Format: Paperback (271 pages)
Publisher: Sacristy Press
Date of Publication:
15 April 2023
ISBN: 978-1-78959-273-3
Permission must be requested to reuse any content from this book. Request Permission
​Peter Atkinson has had a distinguished preaching ministry for over 40 years. On the occasion of his retirement his best sermons have been collected here, with the aim of providing a model of engaging preaching.
Subjects include the liturgical year, civic occasions of national importance, and pressing issues of contemporary social and political concern. With essays on the art of preaching by theological educators and the archbishop of York, this volume will be of interest to all those who preach or listen to sermons, as well as those who wish to grow in spiritual wisdom through the words of a master-craftsman of Christian themes.
​This collection shows why Peter Atkinson's sermons are so eagerly awaited and so keenly heeded. Inspiring, profound, and beautifully crafted—few preachers can match this blend of thoughtfulness and experience."

Stephen Edwards, Vice-Dean of Worcester Cathedral