Praying for the Earth
:
Remembering the Environment in our Prayers of Intercession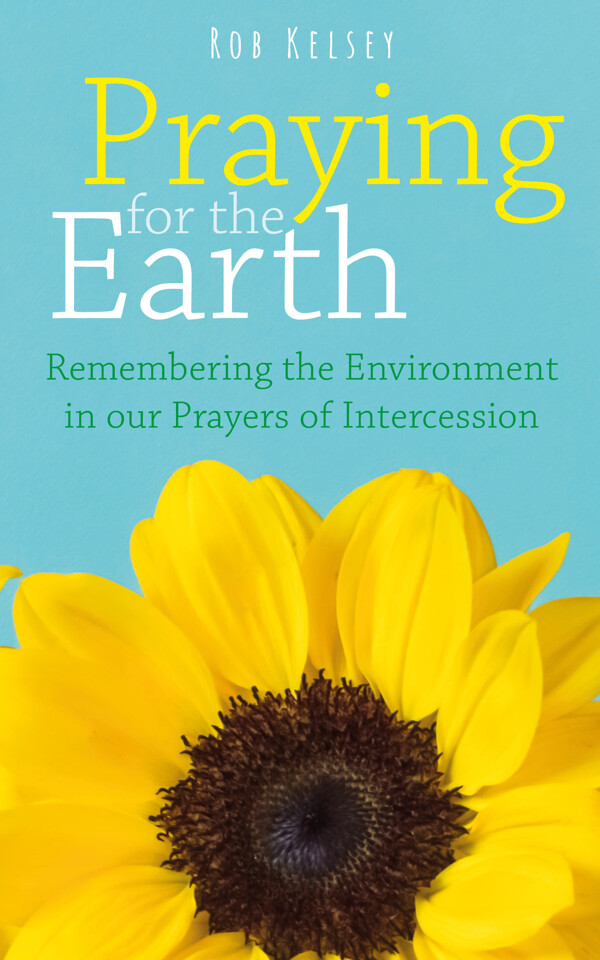 You may also like…
Paperback £12.99


How can small rural churches respond with confidence to the opportunities and challenges for mission and ministry? As the Church focuses more and more on growth in urban areas, God's Tent shows that flourishing exists throughout the Church, and particularly in small and rural contexts.​

Paperback £9.99 £7.99


These radical prayers break the mould of the "collect" prayers that are so familiar to millions of Christians worldwide. They are the result of the author's struggle with the blandness and predictability of so many of the church's traditional prayers. Useful for both personal and liturgical devotion, these prayers will both challenge and nourish.

Paperback £9.99 £8.99


A beautiful devotional companion about the experience of God and giving expression to our inner spirituality. Creatively mixing poetry, prose and scripture, this book will challenge preconceptions about the nature of God, heaven, hell, intercessory prayer, and the relevance of human existence within the vastness of an unfathomable universe.
Buy this book!
Price: £8.99
E-Book Availability
Using a Windows or Android device? Download the Kindle or Kobo app to enjoy our e-books!
Book Details
Format: Paperback (95 pages)
Publisher: Sacristy Press
Date of Publication: 1st February 2021
ISBN: 978-1-78959-135-4
Synopsis
​Prayers for the environment are often missing from the intercessions in church on a Sunday morning, perhaps because we struggle to find the right words. Praying for the Earth is a resource for congregations and for individual Christians who believe that environmental concerns should be an integral part of the public and private prayers of all Christian people.
The book is intended to be used as a supplement to the prayers of intercession in church on Sunday, and by individuals in their private prayers, so that praying for the earth becomes an "ordinary" part of our spiritual and daily life, rather than something that happens on a special occasion.
Praying for the Earth may be used by those who lead intercessions in public worship, by groups of Christians whenever they pray together, and by individual Christians in their personal prayers. The prayers may be used unchanged, or adapted, or as an inspiration for praying in one's own words.
The author is donating his net proceeds from this book to A Rocha UK's Eco Church project.
Praying for the Earth is a gift to the Church of scripturally grounded prayers in natural, contemporary language that frequently attains a genuinely poetic lyricism. The prayers are expertly crafted for being read aloud. Their succinctness — a crucial quality of liturgical speech — makes such a refreshing change from the rambling outpourings so often indicted on congregations. A copy of this book should be found on every parish prayer desk.

Margaret Daly-Denton, Search, A Church of Ireland Journal
The language used is simple and straightforward and goes to the heart of what we should, as a praying community, be attending to.

Deirdre Munro, Green Christian Magazine
​Prayerful thanksgiving for creation, as well as lamenting how humans are harming God's gift to us, are imperatives for leading us to hope-filled action. Rob Kelsey's beautifully crafted prayers, together with his clear outline for including environmental joys and concerns in our private devotions and public worship, are a must-have resource for the Church at a time of climate and biodiversity emergency.

The Rt Revd Graham Usher, Bishop of Norwich and ecologist
​This wonderful book fills a much-needed gap in the liturgical imagination of the contemporary church. Prayer for the earth has never been more needed, and yet churches, prayer groups and intercession leaders lack the resources to meet this need. Rob Kelsey has produced a comprehensive, clear and well-planned prayer resource, rooted both in theology and in a knowledge of the practical exigencies of environmental care and global stewardship. His introduction elegantly makes the entirely compelling case that prayer for the earth is not just desirable but necessary as an authentic expression of Christian faith. This is a resource that ought to be widely used and deeply appreciated in the churches.

Carmody Grey, Assistant Professor of Catholic Theology at Durham University
​The contemplation of the universe should lead us not only to the adoration of our creator, but also to take better responsibility for our actions, including repenting of our damage to the environment and misuse of natural resources. I hope this selection of prayers helps shape the praying heart of the Church and enliven our discipleship.

The Rt Revd Robert Atwell, Bishop of Exeter and Chair of the Liturgical Commission
​This 100-page booklet provides the spiritual scaffolding for our prayers to help us change ourselves and our society so that we may take climate change seriously. … Anyone leading a creation-oriented service will find suitable prayers for any occasion. … I have not seen any other book of creation prayers so coherent and comprehensive as this. It would be a valuable purchase.

John Anderson, Methodist Recorder