Gaye
Kynoch
Gaye Kynoch is a freelance translator from Danish to English, with nearly 30 years' experience translating books, essays and articles on topics related to history and the arts, in addition to theatre plays and works of fiction. She is British, and now lives in Denmark. She translated The Song of Hild, published by Sacristy Press (Durham) in July 2018.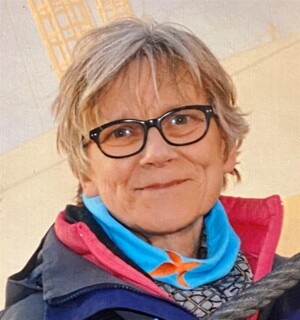 Paperback £14.99 £12.99
ISBN: 978-1-910519-86-8

Translated from the #1 Danish Bestseller, this is a gritty, powerful story about the prominent role women played in the spread of Christianity in seventh-century Britain. We are drawn into a world of dark dealings, powerful patriarchy and religious wrangling...
GUEST BLOG: Translators of fiction have a tremendously difficult task, yet their hard work often gets ignored. Here, Gaye Kynoch reveals some of the challenges and joys of translating Vibeke Vasbo's bestselling novel The Song of Hild from the original Danish. What a vibrant story Vibeke Vas…
Added about 4 years ago. Read More