About Sacristy Press
Sacristy Press is a small, independent, publishing house based in Durham City. We publish theology and history, including historical fiction. Our small-but-growing selection of books and e-books are all available to browse and buy through this website.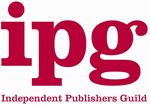 It is our aim to uncover hidden gems from new talent and old hands alike. We believe that the best books happen when publishers and authors work together to ensure a high quality manuscript with exceptional production.
Sacristy Press was founded in 2011, and is owned and run by Richard Hilton and Thomas Ball. We are supported by a wonderful team of freelance editorial staff and a part-time Marketing Assistant.
We are members of the Independent Publishers Guild.
For up to the minute news about our exciting new literary projects follow us on Twitter at @SacristyPress and find us on Facebook.