With Bridget in the Holy Land
: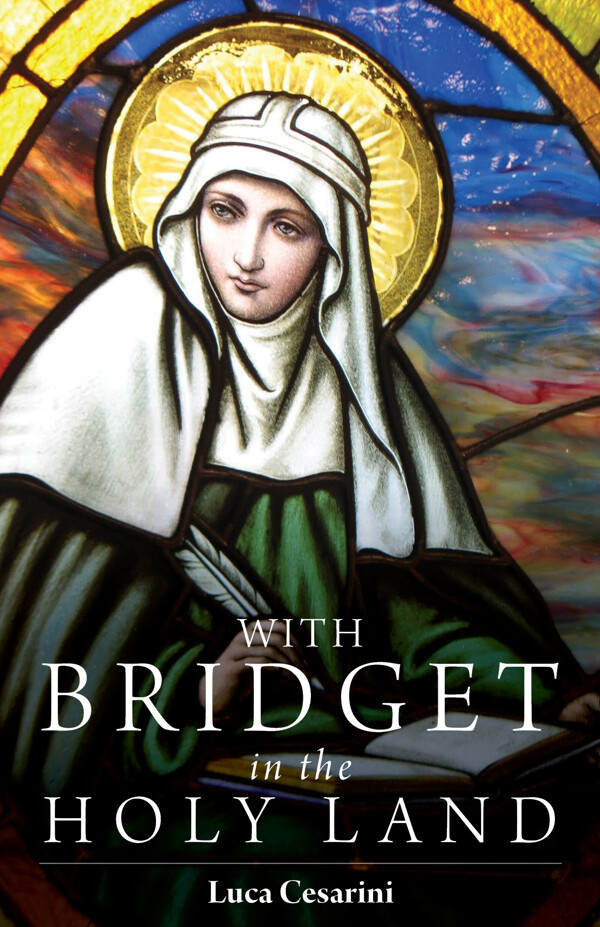 Buy this book!
Price: £16.99
E-Book Availability
Sorry, this book is not yet available as an e-book. We usually publish e-books within a few weeks of the paperback or hardback version.
Book Details
Format: Paperback (182 pages)
Publisher: Sacristy Press
Date of Publication:
1 December 2023
ISBN: 978-1-78959-307-5
Permission must be requested to reuse any content from this book. Request Permission
Bridget of Sweden was one of the best-travelled women of the Middle Ages. From her native Sweden, she went to Rome and later to the Holy Land.
Luca Cesarini describes her journey, the circumstances that led to her setting out, the people she met en route, encounters with Islam, and the experience of pilgrims in the fourteenth century. The book also includes some of Bridget's own accounts of the visions she had during her journey, not least of the nativity of Christ, which would change the depiction of the Christmas crib in Christian art for ever.
In an accessible and entertaining way, the book describes not only Bridget's own life and travels but also enables modern-day readers to look at popular pilgrimage destinations through the eyes of a medieval woman.
About the Author
Luca Cesarini was born in Rome in 1960. He graduated at the University of Uppsala in Art History and Theology and is now Art history teacher in Gothenburg. He is a lecturer and travel manager in Italy and the Holy Land. He has published several books about Bridget of Sweden, and contributed to the proclamation of St Bridget in 1999 as a patron of Europe.