Love Answering Love
:
Praying through the Bible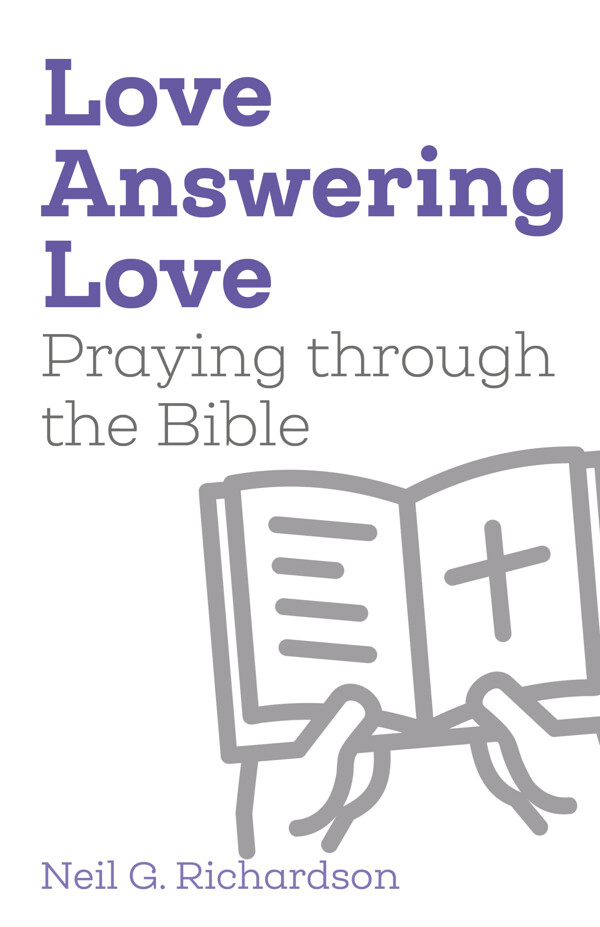 Buy this book!
Price: £12.99
E-Book Availability
Using a Windows PC or Mac? Download the Kobo app to enjoy our e-books!
Book Details
Format: Paperback (144 pages)
Publisher: Sacristy Press
Date of Publication:
1 May 2023
ISBN: 978-1-78959-279-5
Permission must be requested to reuse any content from this book. Request Permission
Many Christians find prayer and Bible reading difficult. Some are discouraged and give up; others get into a rut in which both their prayers and their Bible reading become dry and stale. Love Answering Love explores the practice of prayer and the story the Bible tells about prayer with freshness and originality. Neil Richardson's writing is marked by a scholarship lightly worn and informed by long pastoral and teaching experience, including leading retreats. Here is a book which sheds new light on both familiar and less well-known biblical texts.
Prayer and reading the Bible are two key practices of Christian discipleship, each designed to enrich the other. Yet many people find both difficult. God's call to humankind evokes our prayers, with all their questions and doubts, cries for help both for ourselves and a broken world, as well as our glad response to God's love revealed in Christ. This book is an ideal introduction to prayer and bible reading for all who want to grow in their faith and re-immerse themselves in the greatest love story ever told.
Neil Richardson is a Methodist minister with wide ecumenical experience, including many years of working closely with Roman Catholics and Anglicans. He is an experienced minister and teacher of the Bible, and, as British Methodist President in 2003, he co-signed with Archbishop Rowan Williams the Anglican Methodist Covenant for unity.