Jenny
Gage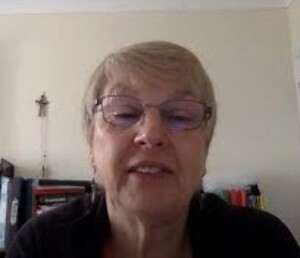 ​​Having been a failed Baptist ordinand in the mid-70s, Jenny Gage was surprised (to put it mildly) when she experienced a renewed call to ministry in her mid-50s, by which time she was worshipping at Ely Cathedral. In 2009, she was ordained deacon in Ely Cathedral, followed by ordination as a priest in 2010.
She continued to work in education while serving her title as a part-time SSM curate in Ely Diocese. Needing to make sense of being a priest while still working in a secular capacity, she embarked on a professional doctorate, which came to fruition in 2019.
By this time, she had retired from secular employment, while continuing to work in education in a voluntary capacity until 2017. In the church, curacy was followed by two appointments as an associate priest in two groups of rural churches. Since July 2019, she has been the Self-Supporting Minister for Social Justice at Ely Cathedral, a role she combines with being the Bishop's Officer for Self-Supporting Ministry in Ely Diocese, serving on the Clergy Wellbeing Forum, and being an active granny to her three small grandchildren.
Paperback £14.99
ISBN: 978-1-78959-142-2

A substantial theological exploration of priesthood in secular work and its significance for the future of the Church in the twenty-first century, in which Jenny Gage argues that priests in secular work (PSW) have a specific vocation, which is not to be subsumed under any church-based model of ordained ministry.