John
Gaunt
Hunter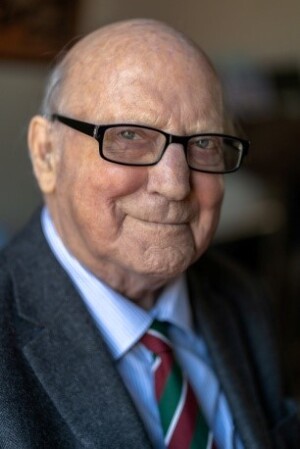 John Gaunt Hunter was ordained in 1951 to serve on the staff of Bradford Cathedral. He worked in a variety of different settings, including an inner-city parish, a housing estate, clergy training and in a theological college in Uganda. Returning to the UK he was asked to oversee Lay and in-service Clergy Training, before being appointed Canon Missioner for Liverpool. His responsibilities also included ministering to a small parish of agrarian farmers, which gave him new insights into rural ministry.
The Archbishop of York invited him to act as secretary to the ecumenical Province-wide mission "Call to the North". Then followed the Rectorship of a large prosperous multi-church London suburban parish. This enabled him to learn how to meet the particular needs of ministry to a professional and well-to-do parish.
John was married to Sheila, a retired academic, and they have two adult children and three grandchildren. In retirement he obtained a Masters in Political Theology, an M.A. in Local and Regional History and an M.Phil researching the cultural meanings of church and churchyard memorial inscriptions.
John Gaunt Hunter died in October 2019 at the age of 98. His obituary was published in the Church Times.
Paperback £14.99
ISBN: 978-1-78959-029-6

A unique account of a little-known yet momentous effort to join forces in proclaiming the gospel in a society shaped by increasing decline in church attendance and major social challenges.