Robert
Beaken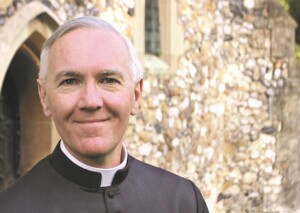 Robert Beaken was born in London in 1962. He trained for ordination in the Church of England at Cuddesdon, and studied as an ecumenical student at the Venerable English College and Pontifical Gregorian University in Rome. He was ordained deacon in 1988 and priest in 1989 in Portsmouth Cathedral by Bishop Timothy Bavin and served curacies at Forton, Gosport, and Shepshed in Leicestershire. In 1994 he became the vicar of St Barnabas' Church, Old Heath, Colchester, and since 2002 has been the priest-in-charge of Great and Little Bardfield in north-west Essex.
Robert Beaken holds a PhD from King's College London, and is a Fellow of the Society of Antiquaries of Scotland and a Fellow of the Royal Historical Society. Dr Beaken has served as an academic tutor on the Eastern Region Ministry Course at Cambridge and as a Fan the Flame parish missioner. He is a Police chaplain in Essex and also county chaplain and hospitaller of the Order of St John.
Dr Beaken is the author of eight books including Cosmo Lang, Archbishop in War and Crisis and The Church of England and the Home Front 1914–​1918 and writes for the Church Times and the Church of England Newspaper.
Paperback £12.99 £10.99
ISBN: 978-1-78959-082-1

Well-crafted and inspiring sermons in the Anglo-Catholic tradition that offer food for thought for listeners and preachers alike.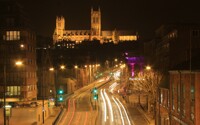 GUEST BLOG: Robert Beaken looks for ways for Christians to keep nourishing their souls in the twenty-first century. One of my heroes is Bishop Edward King (1829–1910), the saintly bishop of Lincoln between 1885 and 1910. His photograph sits on my desk to inspire me. Edward King was above …
Added about 2 years ago. Read More