Dean of Durham's sermons published to mark his retirement
Added about 7 years ago by Sacristy Press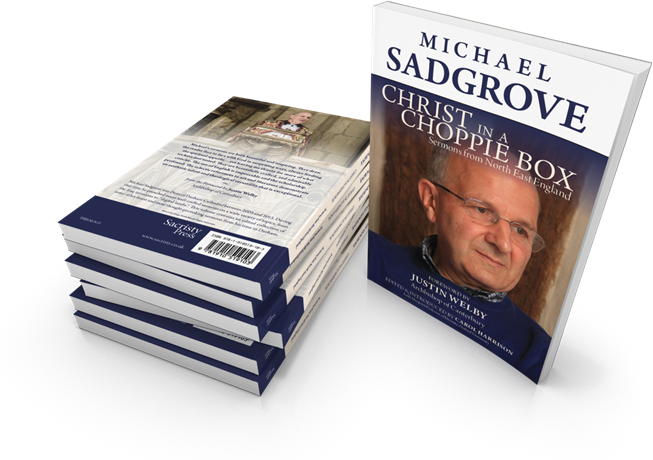 To mark Michael Sadgrove's retirement as Dean of Durham later this year, Sacristy Press is publishing an edited collection of his sermons from his time in Durham. Entitled Christ in a Choppie Box, it is now available to pre-order for just £9.99.
Justin Welby, Archbishop of Canterbury, said:
Michael's sermons are both beautiful and inspiring. They draw the reader face to face with God in surprising ways, always feeding the spiritual appetite—yet leaving me thirsty for more of what we have just tasted. They are beautifully crafted, and admirably concise. The use of English is impeccable and the scholarship profound. The eclectic references to art and literature demonstrate an aesthetic talent and theological versatility that is exceptional.
The collection has been compiled, edited and introduced by Prof. Carol Harrison (Oxford University). It will be launched in Durham Cathedral Shop on Tuesday 22 September 2015 at 6.30pm (keep your eye on this blog, Twitter or Facebook for full details!) and published on 1 October.
In the meantime, you can pre-order your copy through our website.
P.S. If you are intrigued by what a Choppie Box is, and why it has found its way into the title of this book, the preface explains all!
---
Please note: Sacristy Press does not necessarily share or endorse the views of the guest contributors to this blog.