Book commemorates regiment's role in concentration camp liberation
Added about 7 years ago by Sacristy Press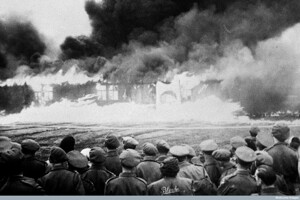 PRESS RELEASE: Durham-based Sacristy Press is publishing a book to commemorate the 70th anniversary of the liberation of the Belsen concentration camp by members of the Durham Light Infantry (DLI) on 18 April 1945.
Liberating Belsen: Remembering the Soldiers of the Durham Light Infantry by David Lowther is aimed both at GCSE/A-Level students, and at adults who are interested in this critical period of history.
The book introduces the DLI and the context of concentration camps, and then documents the DLI's role in the camp's liberation during April and May 1945. It is illustrated with photographs and maps.
The camp had been liberated by a small detachment of other British troops three days earlier but, overwhelmed by the scale of what they found, they called in the 113th Light Anti Aircraft Regiment, many of whom were from the DLI.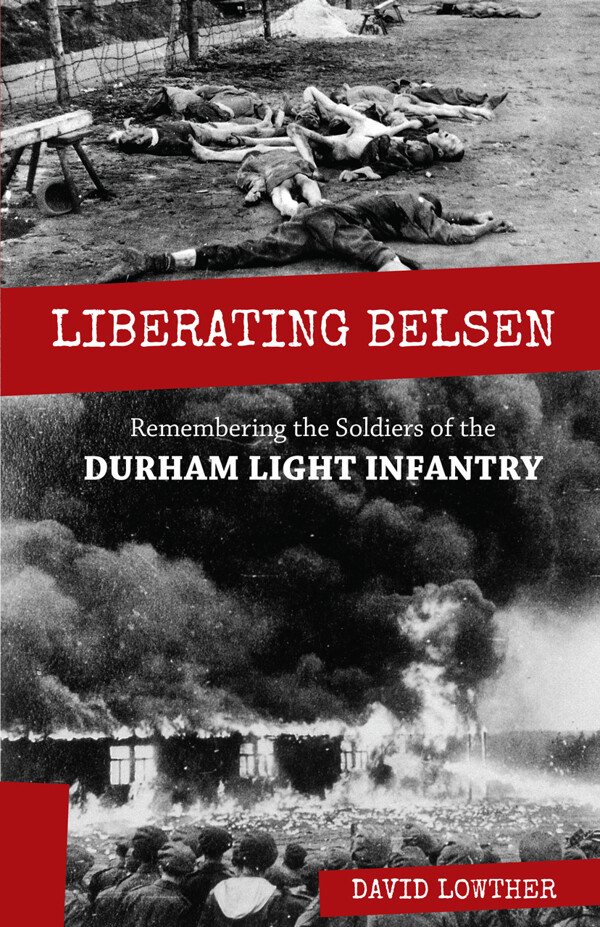 They found a picture of horror with thousands of starving and neglected inmates, many seriously ill. The scenes were filmed and screened in UK cinemas within two weeks, one of the first times the technology had been used in such a way.
David Lowther, a retired teacher and WWII novelist living in Durham, said: "One of the striking things about the liberation was the restraint that the DLI showed towards the guards.
In other camps, there were reports of SS officers being shot, or troops handing guns to prisoners to take revenge on their captors, but, despite the anger felt by the DLI men, there are no reports of that having happened at Belsen. Indeed, they were praised for the way they behaved.

The filming of the scenes at the camp was important because the men were keen to make sure that people back home knew what had happened. People at the camps were dead or dying, many of them from starvation. Within two weeks, movie-goers were seeing it on the newsreels.
The book is based on archive material, including recorded interviews with some of the men involved. David said: "The overriding emotion was anger but once they had given the interviews it was as if they put it to the back of their memory.
They wanted the world to know what had happened at Belsen but after that they wanted to get on with the rest of their lives and not speak of it again.

There were even reports that some of them would not visit Germany. I heard of one businessman who was sent to Cologne on business but turned round and left.

I wrote the book primarily so that young people know what happened. It is still modern history, just seventy years ago, but sometimes when you read about it or see film footage it can be difficult to believe that it happened.

We cannot allow the memory to fade and must make sure that young people are aware of what happened at places like Belsen. We must do all we can to ensure that it never happens again.
ENDS-ENDS-ENDS
Notes for Editors
Liberating Belsen: Remembering the Soldiers of the Durham Light Infantry will be published in May 2015 by Sacristy Press, Durham, and is available to pre-order at a discounted price from www.sacristy.co.uk (ISBN: 978-1-908381-91-0). It contains a variety of contemporary and historical photographs, and a selection of maps by local cartographer Kevin Sheehan.
For review copies, please contact us with details of your publication or media outlet.
Sacristy Press was founded in 2011 to publish historical and theological titles, both fiction and non-fiction. It is based in the historic academic city of Durham in North East England. More information about Sacristy Press can found on their website at www.sacristy.co.uk.
Related Twitter handles: @SacristyPress, @lowtherdavid37
---
Please note: Sacristy Press does not necessarily share or endorse the views of the guest contributors to this blog.