Feeling blue? It's not just you...
Added about 5 years ago by Sacristy Press
BOOK LAUNCH: Approximately 300 million people worldwide suffer with depression (WHO, 2017). For those who suffer from this invisible disease, it's not just the loss of the glitz of Christmas that's can make them feel low – it's a reality that they live with day to day. Hope in Dark Places explores the depths of depression through the insightful poetry of David Grieve.
In this new poetry collection, David writes out of his own experience and journey. You, or someone you know, will find hope and comfort in these "moving and perceptive poems", which "will help those both inside and outside the darkness they so eloquently describe" (John Pritchard, former bishop of Oxford).
Join us at 6.15pm on "Blue Monday" (15 January 2018, supposedly the most depressing day of the year) at Durham Cathedral Shop to hear more. RSVP today to theshop@durhamcathedral.co.uk.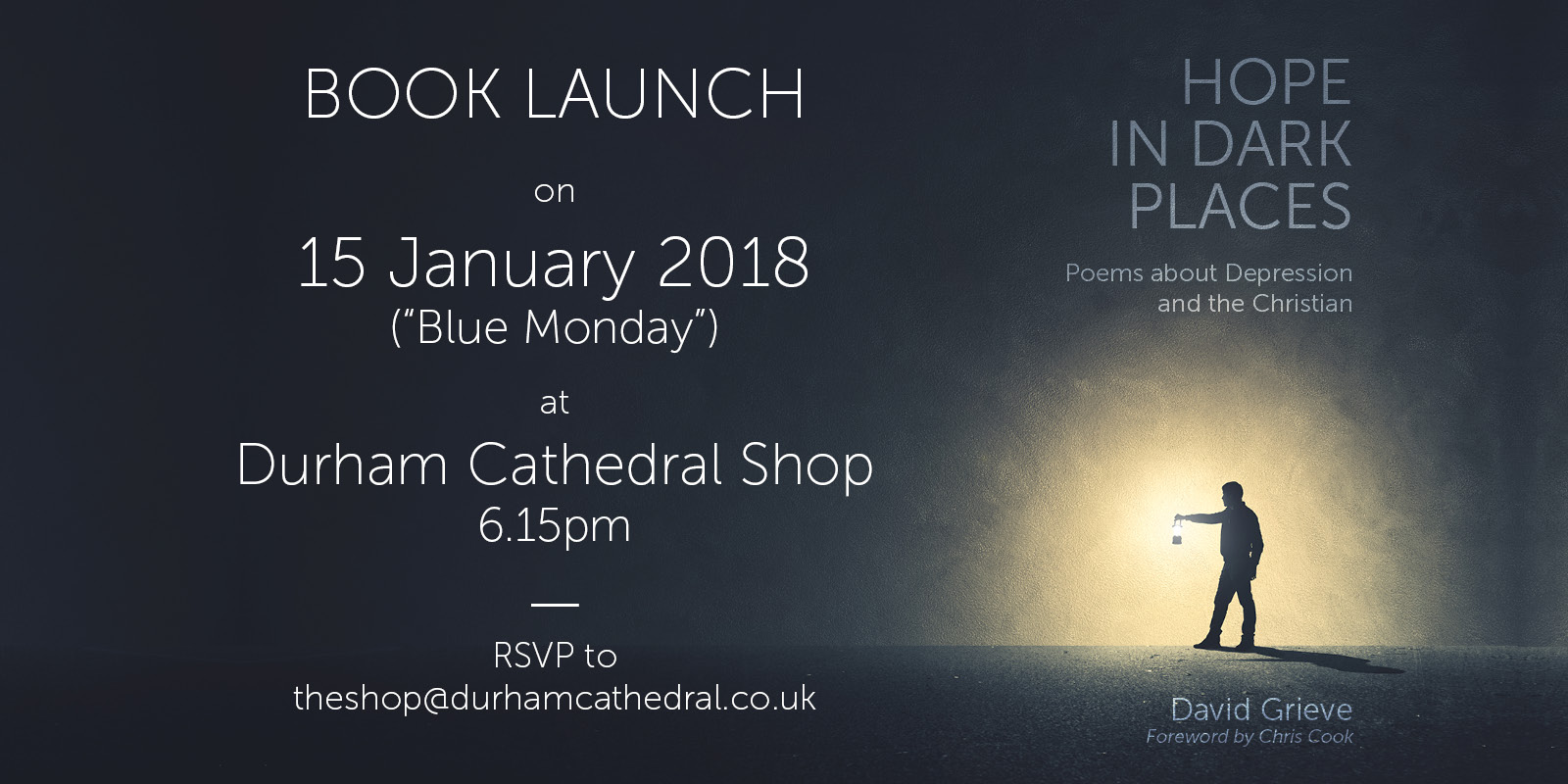 ---
Please note: Sacristy Press does not necessarily share or endorse the views of the guest contributors to this blog.