A Busy Retirement
Added about 6 months ago by Tony Neal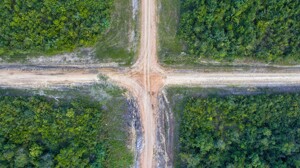 GUEST BLOG: As we continue to look at what 'retirement' really means for clergy, Tony Neal adds some reflections on his own retirement to those of Leslie Francis a couple of weeks ago.
I retired from full time ministry in 2006 and my wife and I took up residence in a Church of England house in Camborne. This is a few miles away from my old parish, but the location was not so I could keep in touch with my old parish but so that we could keep in touch with family who were still living close to us. That was a happy arrangement but I soon realised that old parishioners were able to contact us as well, which had a mixed response on all sides!
I decided to carry on working as a priest and a friend took me on as an assistant, which did not last as long as I had hoped because I was too busy being asked to conduct funerals, baptisms and services all over the place. I was also appointed to work with the chaplaincy at Treliske Hospital for two days a week, but I then left that to work with a priest who had taken on a team of parishes. To begin with we were the only two staff but that changed quickly. The priest in charge had never been a parish priest (as he had been a dentist), so I was very much his mentor and it proved to be an excellent working relationship for three years.
In 2015, I had to discontinue my role because of illness. Firstly, I had a bad episode of a family illness known as Charcot Marie Tooth Disease (CMT), which affects muscles so that mobility becomes a real problem, and I could do very little for six months. However, just as I was improving, I had another illness called Arterio Venous Malformation (AVM) which causes one to have bleeds in the brain. Coupled with the CMT, this meant that I was not going to be able to function as a priest in the usual way due to the associated disabilities and side effects of the two conditions.
I had had an incident of AVM in the early part of this century but it settled very quickly and it did not come back until 2015 and then again twice in 2017. There are no real cures for AVM except taking care of oneself and keeping an eye on blood pressure. The CMT condition also has no particular medication, although there are operations, such as my son had on his foot, and lots of physiotherapy. Living with both these conditions is difficult, to put it mildly, and there is no real end to them. I am now of the view that those who are practising Christians have the joy of the help of prayer and worship to help deal with such conditions. Meditation and silence are valuable also.
My biggest problem when I was first ill was that I could not celebrate the Eucharist or indeed any services. In time, one bishop let me celebrate sitting down at home but I do like going to church. People do come and see me or I will walk to them but I cannot conduct weddings or funerals because there is too much standing up. Sitting down ought to be part of our liturgy! For a priest, the Eucharist is everything that one could want.
Reading and study are within my capabilities and I am so thankful that I was able to share with Leslie Francis in the production of our joint book, and I will pray that I will be able to produce another one.
Walking and gardening are also within my limited skills and I enjoy them but my wife is better than me so she supports me as she does in everything.
Last year was the 50th anniversary of my ordination to the priesthood. Thank God for that milestone and may there be many more years to come!
---
Tony Neal is a retired priest and hospital chaplain living in Cornwall. He is the co-editor of A New Lease of Life?, in which fourteen retired clergy reflect on the challenges and opportunities of retirement.
---
Please note: Sacristy Press does not necessarily share or endorse the views of the guest contributors to this blog.