October #BookOfTheMonth: GASP!
Added about a year ago by Sacristy Press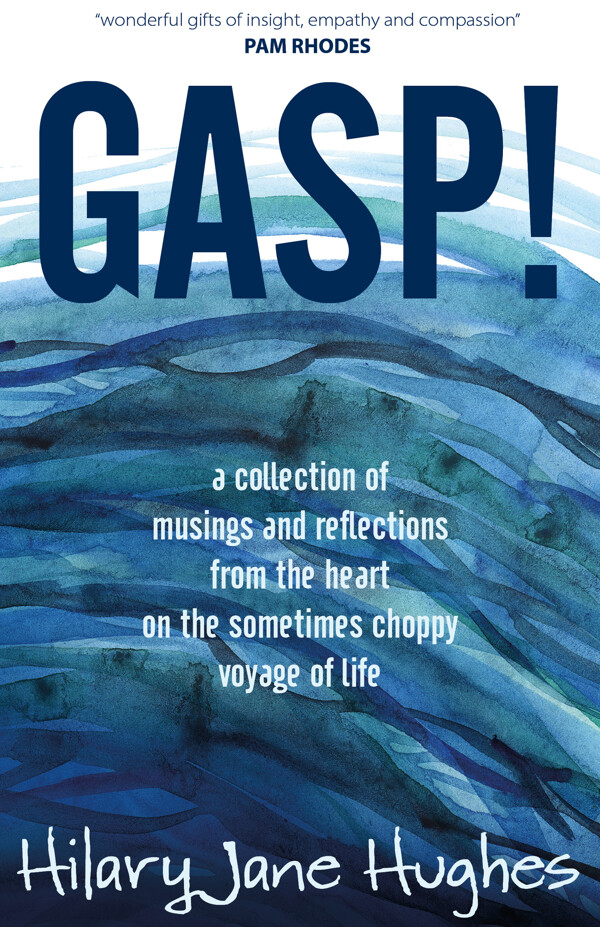 Our October #BookOfTheMonth is a beautiful collection of musings and reflections from the heart on the sometimes choppy voyage of life.
GASP!
by Hilary Jane Hughes
"wonderful gifts of insight, empathy and compassion"
Pam Rhodes
Prayer is a strange thing. Simple yet profound. How does it work? We don't know. But God hears and loves us to talk to Him and to sit in His presence. Even in the darkness of night, when all the world seems to rest but you, there is a cry from the heart to a listening and understanding Father.
GASP! is a fervent and arresting response to a fast-changing world, the joy of creation and connection, and the goodness found in people. The poems ask pertinent and hard questions about life, relationships, suffering and inequality. Some of these questions are answered, while others remain mysterious, complex and concerning...
Get your copy of our #BookOfTheMonth today.
Hilary has wonderful gifts of insight, empathy and compassion, all expressed in a way that challenges reactions, prods the conscience, feels the pain and encircles the reader with heavenly comfort.

Pam Rhodes, journalist, presenter, writer and speaker
Hilary Jane Hughes combines meticulous, painterly observation and questioning contemplation … to stimulate heightened engagement with the subjects that interest her. … Above all, this is attentive writing, and Hughes' descriptions and meditations train a parallel attentiveness in the reader paying it attention.

John Moss, The Reader
---
Our #BookOfTheMonth feature brings you author blogs, offers and competitions. Keep an eye on our social media for a chance to win a copy!
---
Please note: Sacristy Press does not necessarily share or endorse the views of the guest contributors to this blog.