Solidarity in Suffering, Sharing in Brokenness
Added about 4 weeks ago by Penny Johnson
GUEST BLOG: Penny Johnson, author of Writing the Wisdom: Creative writing as healing from childhood trauma, discusses how creative writing can help heal the trauma of childhood abuse.
The independent inquiry into child sexual abuse (IICSA), which was set up in 2011 and revealed shocking failings within the major UK religions, has now come to a close. Its final report is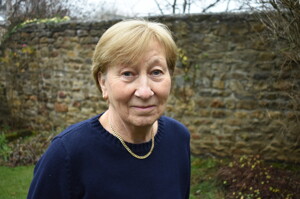 due to be published later in 2022. Although much has changed for the better in our safeguarding procedures over subsequent years, it's evident that many adult survivors don't generally find the established church to be a community that listens or a safe place in which to tell their story.
Childhood abuse is widespread throughout our society with approximately one in five adults having experienced it in one form or another. It is sometimes described as "soul murder" because it deprives a person of their identity and sense of any joy in their life. It wrecks the ability to trust and, in some cases, results in tragic consequences. The most serious and repeated offences are more likely to be committed by persons known to the child with abuse by authority figures being more common for boys and by family members more common for girls. The breadth of offending is also huge and the National Crime Agency in 2021 estimated that there are between 550,000 and 850,000 individuals in the UK who pose a serious threat to children.
There have been many reports in the media of child sexual exploitation by paedophile groups, of abuse taking place on the internet and within a variety of institutions, but there is a further category, not often talked about, and it's one which we explore in our book: Writing the Wisdom – Creative writing as healing from childhood trauma. It's termed "organized ritual abuse" and covers a broad spectrum of group activities which usually have an occult theme to them. Regular "religious" ceremonies take place, often around specific dates such as Hallowe'en and the autumn/spring equinox. The perpetrators are men and women of any age and from all walks of life, including the priesthood. The rituals involve repeated extreme and sadistic torture of children and over an extended period of time. Such life-denying experiences have the power to close off any hope for the future and when adult survivors do try to disclose what happened to them their stories sound bizarre and unbelievable, which only adds to the scepticism of an already controversial subject. Words for these horrors can be difficult to find yet alone articulate and fear of the consequences of reporting this extreme abuse means that most cases go unreported.
Writing the Wisdom has been born out of a long journey which began when a Methodist minister, Barbara, and a counsellor, Penny, came together to hold retreats for small groups of women who had experienced abuse in their early life. They were invited to spend time together in a safe place, exploring their experiences through creative means while also being together in supportive ways. A key part to these times was an exploration of creative writing. No experience of writing was needed, neither was there any need for people to read out or show anyone what they had written, although mutual sharing along with feedback from the group was found to be helpful.
Part of the essence of writing is that it allows meaning to emerge from the wounds and struggles that have determined the shape of a person's life. It can give form to our inner world, name the nameless and tell of the worst suffering in metaphor and story. When we sit in a quiet, safe place we create space for our feelings to flow and this allows us to gently engage with difficult issues without trying to control them. We discover that the shame and desolation for adult survivors does not need to have the final say.
The writing that's created in these groups reflects the crossing of a threshold into unknown territory. Something elusive comes through the poetry and prose and shines a light on what it is to be human. Creative writing can be an act of love, where we experience something larger communicating through the words, which speaks back to us. We encounter not only ourselves, not only our truth, but the greater truth that exists behind all communication and we learn that God comes to us in each inexplicable twist and turn of our lives. Our hope is that in some way this book will help faith communities to move deeper into a journey of greater awareness and understanding of what it means to have suffered childhood abuse. A journey where we make a better response and learn that caring for others is the participation in their pain, the solidarity in their suffering and the sharing in their experience of brokenness.
---
Penny Johnson is an independent counsellor who specializes in trauma and is particularly interested in spirituality. You can get your copy of Writing the Wisdom here!
---
Please note: Sacristy Press does not necessarily share or endorse the views of the guest contributors to this blog.