Andrew
Lightbown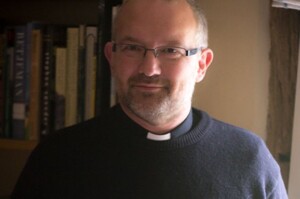 Andrew Lightbown was ordained deacon in 2013, and serves in the Schorne team of parishes in Buckinghamshire. Andrew has an MBA, and, before ordination, he worked for many years in the city of London, where he gained extensive experience of the financial services industry, and was Managing Director (Retail) of Old Mutual Asset Managers UK. From there, he moved to the University of Buckingham where he lectured in Business and Business Ethics. Andrew is actively involved with two of the organizations profiled in Part 2: Quicken Trust and Chapter 1 Housing Association. He is an oblate of Alton Abbey, married with two daughters, and, aside from theology and economics, enjoys walking the dog and skiing, and is a passionate fan of Northampton Saints Rugby Club.
Paperback £14.99 £12.99
ISBN: 978-1-908381-18-7

Theonomics asks if theology is capable of informing, shaping and penetrating all aspects of life, and especially economic life.