Peter
Sills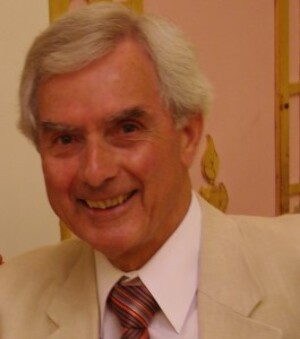 Peter Sills was born in north London, and after an initial career teaching law at Kingston University, during which he was called to the Bar, he was ordained in 1981. He served in three parishes in south London before being appointed a Canon of Ely Cathedral, where he was Vice-Dean from 2003-2008. Peter's interest in the public aspects of faith and in Benedictine spirituality led to the foundation of the Ely Business Ethics Forum, which has since morphed into the Ely Cathedral Business Group. He gained his PhD in 2000 for a study of the ethics of the privatization of natural monopoly industries in the UK, and his publications include The Time Has Come, a Lenten journey through St Mark's gospel, Your Kingdom Come, reflections on faith, justice and hope, and the Scala Souvenir Guide to Ely Cathedral. Now retired, Peter continues his Benedictine work from his home in Sussex.
Paperback £16.99


Theonomics asks if theology is capable of informing, shaping and penetrating all aspects of life, and especially economic life.

Paperback £16.99


A book exploring the Christian hope for today. Peter Sills shows that Christian hope is not merely a hope for the life to come, but also for the life here and now.