Benjamin
Carter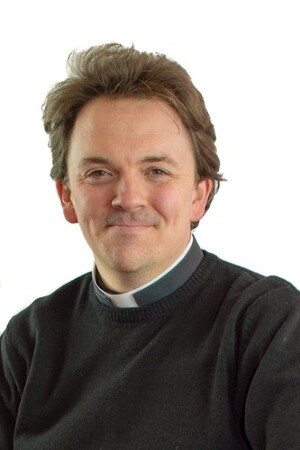 Benjamin Carter is the Vicar of the Parishes by the Wall in the Diocese of Newcastle, which take in many of the most famous sections of Hadrian's Wall. There he has developed a new pattern of Church called "God's Tent" which pitches a bell tent in the landscape as a location and focus for worship. Prior to ordination Benjamin taught history and philosophy at Bristol University; he is currently an Associate Tutor and Board Member of the Lindisfarne College of Theology.
Photo: Sarah Smith Mirror Image Photography
Paperback £12.99
ISBN: 978-1-78959-097-5

How can small rural churches respond with confidence to the opportunities and challenges for mission and ministry? As the Church focuses more and more on growth in urban areas, God's Tent shows that flourishing exists throughout the Church, and particularly in small and rural contexts.​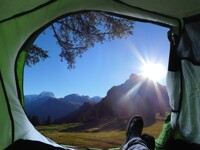 GUEST BLOG: Benjamin Carter heads to the countryside (in spirit, at least) to explain the origins of God's Tent, an exciting new pattern for rural church mission. If I look out of my study window, I can see a small knot of tress on the skyline. If you squint, you can just about see…
Added about 2 years ago. Read More
Latest from Twitter
Benjamin Carter @revbcarter Glorious and very moving procession, Evensong and Benediction with our Roman Catholic brothers and sisters to celeb… twitter.com/i/web/status/1… 3 hours ago

Benjamin Carter @revbcarter Enjoying a coffee in Hexham on my day off reading Conn Iggulden's splendidly silly novel Dunstan. This made me lau… twitter.com/i/web/status/1… 2 days ago

Benjamin Carter @revbcarter

In full flow!

5 days ago