David
O.
Brown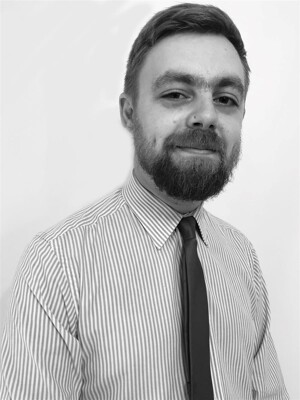 David O. Brown studied theology at Canterbury Christ Church University. After studying a range of courses from Patristics to Medieval mysticism and Biblical studies, he wrote his undergraduate dissertation on the Holy Spirit in the theology of Gregory of Nazianzus and graduated in 2007. A few years later, he returned to Canterbury to start his postgraduate research.
In the course of his preliminary research, he stumbled upon Pierre Teilhard de Chardin and was so captivated by the originality and ambition of his theology that David decided to focus on the continuing relevance of Teilhard's Christology. In 2015, he submitted his thesis "Christ and Evolution: A Reinterpretation of the Christology of Teilhard de Chardin after Neo-Darwinism", in which he argued that Teilhard's theology could still contribute to theology in a neo-Darwinian paradigm.
Since completing his PhD, David has continued to research Christology and neo-Darwinism, albeit in a personal capacity. More recently, he has been exploring how Christology can inform a theology of divine activity in an evolutionary paradigm.​
Paperback £19.99


A ground-breaking theological appreciation of neo-Darwinism, arguing that evolution is not the way that God creates, but is a consequence of creatures' imitating and participating in God.

Paperback £30.00


David O. Brown demonstrates how it is possible to embrace deism, without that leading to those problems deism presents to the Christian, namely, the denial of providence, and rejection of the incarnation.