David
Jasper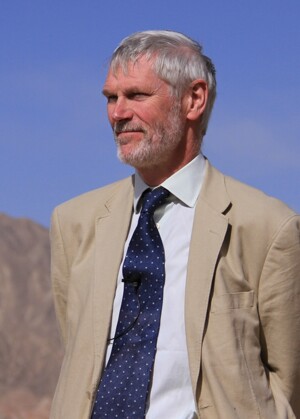 David Jasper FRSE is a theologian, Professor Emeritus of Literature and Theology and former Dean of Theology at the University of Glasgow. He graduated in English from Jesus College (BA, 1972; MA, 1976) and in Theology from St Stephen's House (BTh, 1975; MA, 1979). He was ordained deacon in 1976 and priest in 1977, and later completed his doctorate at Durham University (Hatfield College), where he also served as Chaplain until 1988.
He was a founder of the Conference on Literature and Religion at Durham University in 1980. Since then, a series of international meetings have been organised every other year by the organisation, providing a forum for the inter-disciplinary study of literature and theology in contemporary Europe. Jasper was Principal of St Chad's College from 1989 to 1991, leaving to become Dean of Theology at Glasgow. His recent research has been into some of the earliest of Christian theologians, hermits and Desert theology.
Paperback £24.99
ISBN: 978-1-78959-170-5

A collection of essays on what it means to be human and made in the image of God from a wide range of theological and philosophical perspectives.