Helen
Warwick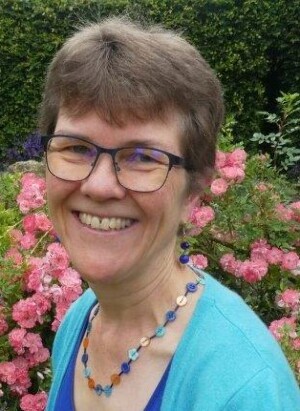 ​Helen Warwick is a Chaplain, Spiritual Director, Creative Therapist and writer in the Community of Holy Rood House (since 2015), with a background in health, psychology, counselling, spiritual accompaniment and creativity. She is a trained Occupational Therapist and Spiritual Director with specialism in mental health, creativity, bereavement and trauma. Her training incorporates various counselling courses including Person-centred Art therapy, trauma training, and wellbeing experience through the international organisation Capacitar.
Her experience of a chronic illness for seven years from 1999 has shaped Helen's life, giving personal experience of suffering, and finding creative and healing ways through that led to her writing background.
Her faith includes active Anglican roots that developed through contemplative prayer to the Quakers, where she found a home and became a member.
Helen found her vocation within the Charity of Holy Rood House. This Community works on the margins of society, welcoming all, often guests who feel on the edge themselves, for short stay, day retreat and individual therapy. It is from this edge space that we listen to the voice of Wisdom, and her radical ways, awakening us to the injustices of the world and hearing her nurturing words motivating us to enhance community and care for the earth. Helen's role in this Charity includes accompanying individuals, running creative groups and a variety of events, and organizing prayerful spaces. She is involved in the education and learning in the Community exploring what affects our health and the health of the earth. Hospitality is key to the charity, helping all to open to Wisdom.
Helen enjoys walking, poetry, stitching, journaling and learning about the deeper mysteries of life.
Paperback £14.99


Helen Warwick explores the ancient, hidden way of Wisdom through psychological, theological and ecological groundings, bringing forth this intuitive, healing presence and her transformational movement connecting to community and all creation.