Martin
Lind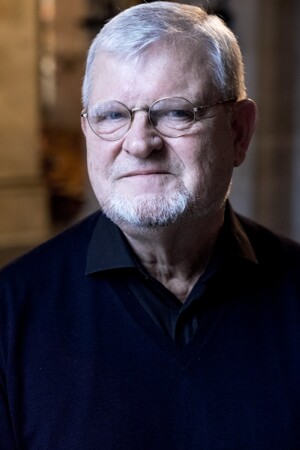 Martin Lind is the Bishop of the Lutheran Church in Great Britain. He is affiliated to the University of Lund, Sweden, as Assistant Professor in Systematic Theology, and has been a bishop in the Church of Sweden.
Born in 1944, Martin Lind became bishop of the diocese of Linköping in the Church of Sweden in 1995 and retired in 2011. Before that he served as an assistant professor (docent) of systematic theology at the University of Lund, as professor and vice Principal at the faculty of Tamilnadu Theological Seminary, Madurai, India 1978-1991, as a parish priest, as Principal at the Pastoral Institute in Lund and as Dean of the Cathedral of Uppsala 1990-1995.
Between 1991-2006 Martin Lind had the chair of the research council of the Church of Sweden. He became doctor of theology in 1975 with a dissertation on "Christianity and National Socialism" and he has since then been committed to work against racism and political oppression. Especially he has written and lectured on the life and thinking of Dietrich Bonhoeffer. He was appointed President of the XI. International Bonhoeffer Congress in 2012.
He also let himself in for a rediscovery of the pilgrimage tradition for modern Christians. He substantially contributed to the foundation of the Pilgrim Centre in Vadstena, the first of its kind in the Nordic countries after the reformation. He has been working with the importance of meals, the holy Eucharist as a Sunday Holy Communion and the ordinary meal as a way of gathering and belonging. He is since 1997 a member of the Academy of Gastronomy in Sweden (17 members only with the King of Sweden as one).
He has written several books: in 2011 he wrote a pilgrim theology called "Salt, bread and wine". In 2017 he wrote a book with Bonhoeffer-reflections "With God we live without God" which has been translated into English and published by Sacristy Press in 2018.
Since 2014 he has served as the Bishop of the Lutheran Church in Great Britain.
Paperback £8.99 £6.99
ISBN: 978-1-910519-93-6

30 reflections and prayers that draw inspiration from the theological challenges, thought-provoking statements, and new intellectual constructs that defined Dietrich Bonhoeffer's own reflections.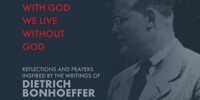 The first time Martin Lind read Dietrich Bonhoeffer's letters from prison, he was deeply moved by the honesty he met in the texts. Here he explains what makes Bonhoeffer's writings so radically powerful. When I first read Bonhoeffer, he did not immediately seem to be the sort of Chr…
Added about a year ago. Read More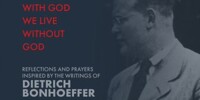 GUEST BLOG: Martin Lind, the Lutheran Bishop of Great Britain, discusses what draws him to Bonhoeffer's texts and how they helped him cope with the loss of his wife. When I arrived at university in Lund as a young student of theology in the 1960s, I saw the book Letters and Papers from…
Added about 3 years ago. Read More