Paula
Clifford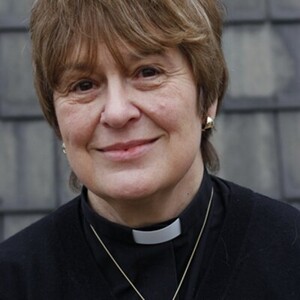 Dr Paula Clifford has published widely on topics as diverse as medieval French and popular theology. Having been a regular contributor to BBC Radio 4's Thought for the Day and teaching Medieval French and Linguistics at the University of Reading and University of Oxford, she spent 13 years working for Christian Aid, first in communications and then as Head of Theology. Paula is now a priest in the Church of England.
Paperback £19.99
ISBN: 978-1-78959-201-6

A comprehensive study of female religious life in medieval Tuscany and the development of new categories of religious women

Paperback £14.99
ISBN: 978-1-910519-37-0

Why has the end of time exercised such strong fascination over the human imagination? In this entertaining and thorough exploration of end-time ideas and beliefs, Dr Paula Clifford reaches some thoughtful and surprising conclusions about the apocalypse and the end of the world.
Latest from Twitter
Paula Clifford @pm_clifford The previous President of #Ukraine, Petro Poroshenko, founded the Roshen chocolate company. I'm trying to keep the… twitter.com/i/web/status/1… 3 days ago

Amanda Abbington @CHIMPSINSOCKS Make sure this goes viral. Make sure everyone watches this. @mrjamesob at his most wonderful best, shouting from th… twitter.com/i/web/status/1… a week ago

Led By Donkeys @ByDonkeys

🚨"If you've got one shred of compassion for all those families who sacrificed so much, who lost so much, you'll go"🚨

a week ago