Peter
Gant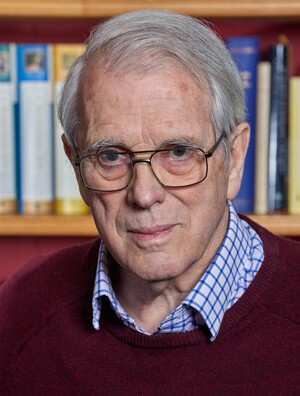 Peter Gant studied physics at Oxford and theology at Cambridge. After ordination and a curacy at St Mary Portsea, he worked as vicar of a parish in the Black Country and then as a senior civil servant in Whitehall.
Following early retirement, he qualified as a yachtmaster and, for more than ten years, enjoyed sailing on the south coast and shuttling backwards and forwards to France. In addition to serving as chairman of national and local charities, he continued to minister (as he had done throughout his civil service career ) as a non-stipendiary priest in the diocese of Guildford. He also played chess regularly on London's West End clubs circuit.
More recently, Peter Gant returned to academic studies at Oxford University under the mentorship of New Testament theologian Robert Morgan. This work led to the award of a further degree and to the writing of Seeing Light. Peter Gant lived in London UK with his partner Judith, who is chair of London's West Central liberal synagogue.
Peter died in 2020 after a battle with cancer.
Photo: Mick Rock
Paperback £19.99
ISBN: 978-1-78959-047-0

Based on a close reading of a wide range of Jewish and early Christian sources, the author explores how faith in the resurrection developed in the Early Church and what believing in the resurrection might mean for twenty-first-century people.