Richard
Gameson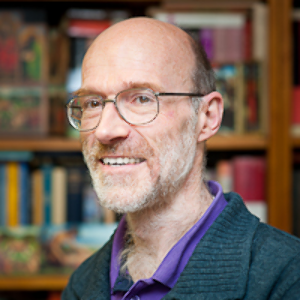 Richard Gameson is Professor of the History of the Book at Durham University. He has published more than 100 studies of medieval manuscripts, book collections and art, including The Cambridge History of the Book in Britain I, c. 400-1100 (2012), The Lindisfarne Gospels, new perspectives (2017), and The Medieval Manuscripts of Trinity College, Oxford, a descriptive catalogue (2018).
He is currently cataloguing the manuscripts of Durham Cathedral and, in collaboration with chemist colleagues, writing the first-ever history of British illuminators' pigments.
Paperback £16.99


Embracing poetic and prose writings on philosophy, contemplation and bibliophily, key service books for the clergy, and devotional texts for the laity, this book explores the interrelated themes of literature and devotion in England from the Black Death to the Reformation as seen through the lens of twenty-six precious manuscripts in Durham University Library.