Sarah
Parkinson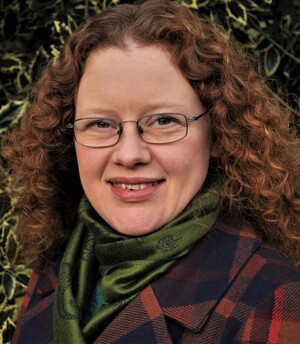 Sarah Parkinson is a writer and freelance editor who lives in the East Riding of Yorkshire with her husband, who is a priest, and her three children. She has an undergraduate degree in Psychology, a diploma in Theology and an MSc in Social Development, Planning and Management. Some of her poems have been published in a Proost anthology, and she offers spiritual direction.
She has always found writing to be a richly rewarding means of making sense of the world around and within her, and it was this love of language that led her to end her career break by setting up a freelance business in proofreading and copy-editing. She finds she enjoys the technical aspects of language almost as much as the creative, and (so far) the work and the hobby complement each other very well.
Photo: Andrea Simpson
Paperback £8.99 £7.99
ISBN: 978-1-78959-038-8

A thoughtful and engaging companion for all who experience times of spiritual crisis. Sarah Parkinson describes her experience of a time when God, on whose presence she had always relied, suddenly seemed to be absent from her life.